'Steady' Barker's Lancia to star at the Autosport show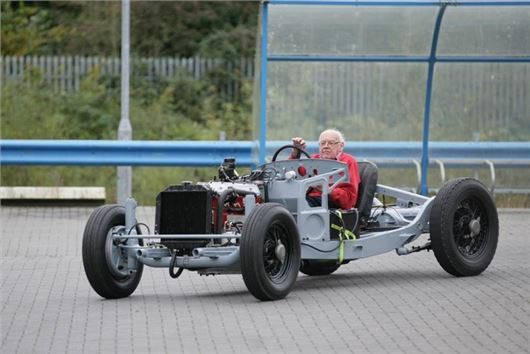 Published 06 January 2014
A very special 1934 Lancia Astura is being prepared to make its public debut at the Autosport International show. The car was in question was redesigned by legendary road tester and motoring columist Ronald 'Steady' Barker while he owned the car almost 60 years ago.
The car is undergoing a complete restoration by Thornley Kelham's workshops and, and will be soon sporting a bespoke body. When Steady Barker bought the car, it was a six-seat limousine, but his radical modifications included a four feet cut from the the chassis, and it was clothed in lighweight, sports racing bodywork. Its most defining feature was its modified DB2 bonnet.
'Steady' took this car to his interview for the position as Autocar's road tester in 1955, and he also raced it in the early-1950s. The car is well-known in specialist circles, but following years in the scene, it was delivered to specialist restorer Thornley Kelham in 2012 in order to restore it to its former glory. The restoration was chosen by current owner, classic car enthusiast and Guild of International Engineering Specialists founder Michael Scott.
Wayne Kelham, one of Thornley Kelham's directors said: 'Our brief was to return the car to its original splendour. This has required a full restoration, including engine, suspension, gearbox and brakes. We are bringing the car back to life, including the fabrication of an all-aluminium body based on Steady's sketches, turned into reality with the help of the latest technology, using the expertise of Stuart Brown of 3D Engineering.'
The car will be unveiled at Autosport International and will be driven again by Steady Barker. He said: 'I test drove the driving chassis in November, and was happy with the way the car responded; I cannot wait to see it, completed in all but details, at Autosport International.' Big celebrations are planned for Steady's 94th birthday in April, when the finished Steady Special will be a suitable carriage for the occasion.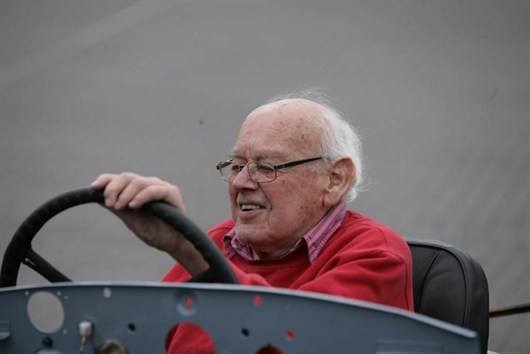 Comments
Author

Keith Adams
Latest