F1 engine builder Brian Hart dies aged 77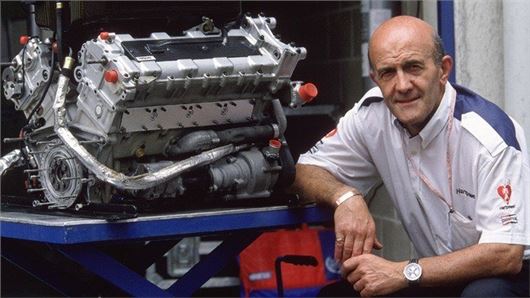 Published 07 January 2014
F1 engine builder Brian Hart, the man who powered Ayton Senna to his first F1 podium - and a near-win at Monaco - in 1984, has died aged 77.
Born in 1936, Hart started his career behind as a driver in the 1960s and enjoyed success in Formula Junior, F3 and F2. Hart's best season came in 1967, with Frank Costin's FVA-powered Protos, where he finished 10thin the 1967 European F2 Championship.
Away from the track, Hart showed a keen interest in engineering and crafted his trade at the de Havilland Aircraft Company and then Cosworth before he formed his own company in Harlow, Essex in 1969. Brian Hart Ltd quickly established itself as a specialist in FVA engines and worked with Cosworth to develop Ford's BDA rally engine. Hart proved pivotal in adapting the BDA unit for use in F1 and the engine powered Ronnie Peterson's March to the 1971 European championship.
In 1984 Toleman signed a young rookie by the name of Ayton Senna and immediately became competitive
Financial struggles restricted the Hart's ambitions until he made his breakthrough in 1979 with Toleman. The F2 team wanted Hart to supply engines for the 1979 season and also agreed a sizable R&D budget, which allowed the talented engineer to maximise the impact of the Ralt chassis. The results were instant and Toleman-Hart dominating the 1979 and 1980 European F2 Championships with Brian Henton and Derek Warwick taking a one-two in 1980.
The team progressed to F1 in 1981 and Hart developed a 1.5-litre turbocharged engine; unfortunately the engine proved to be too ambitious and reliability problems blighted the team qualified for just two races. However, things improved in 1983 and Warwick secured two fourth place finishes.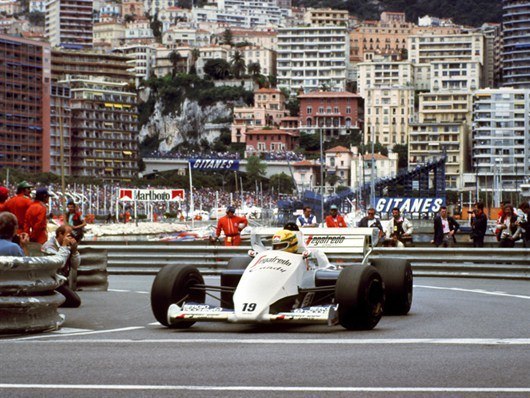 In 1984 Toleman signed a young rookie by the name of Ayton Senna (above) and immediately became competitive, scoring three podium finishes. The most notable result was a superb second place at a rain soaked Monaco. Toleman continued its partnership with Hart in 1985, with Teo Fabi claiming pole position at Nurburgring, but the team was transformed to Benetton in 1986 and ended its engine association in favour of BMW power.
Hart continued to supply engines for Team Haas in 1985 and '86, but ended his engine production in April when Haas folded after failing to qualify for the San Marino Grand Prix.
Hart spent the rest of the 1980s and early ''90s servicing Cosworth F1 engines before making a surprise F1 return in 1993 with Jordan. Eddie Jordan had originally planned to use Peugeot power in'93, but turned to Hart after Peugeot decided to provide its engines to Ron Dennis' McLaren team instead.  
Jordan struggled in 1993, but things improved the following year, with Rubens Barrichello scoring a third place at the Pacific Grand Prix. Hart parted ways with Jordan at the end of the 1994 season and continued to supply Arrows (1995, 1996) and Mindardi (1997), but a lack of funds meant that his company struggled to compete with the likes of Renault and Mercedes-Benz. In 1997 Brian Hart sold his company to Tom Wilkinshaw and left motor sport altogether. 
Comments
Author

Dan Powell
Latest