Vintage record attempt ends in heartbreak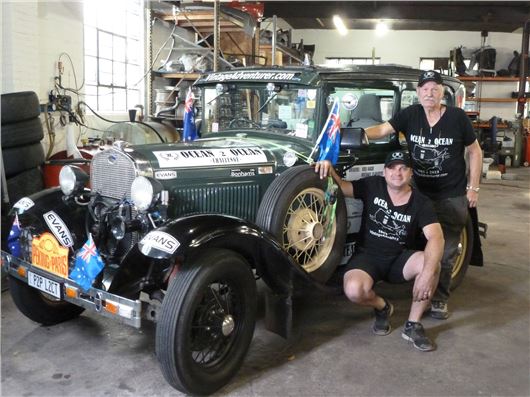 Published 17 October 2013
A world record attempt by Vintage Adventurer Rod Wade and his co-driver Michael Flanders to drive from New York to Los Angles in less than 60 hours has ended in heartbreak after the pair's 1930 Ford Model A broke down.
Wade and Flanders set off from Ocean Avenue, Staten Island on 14 October and hoped to travel across 10 states before completing their mammoth journey in Los Angles. However, the challenge came to an end after 1700 miles just outside of Amarillo, Texas when the Ford suffered a broken crankshaft.
Driver Rod said prior to departure: "The only thing that's going to stop us from getting there are the two Fs: mental fatigue and fatigue of the car. Cause this is 80 odd years old, anything can break anywhere."
Although the pair didn't complete the record, their 'Ocean to Ocean Challenge – America' has raised much needed money for the American Kidney Fund.
Both Wade and Flanders are continuing with alternative transport to Los Angles, where they will complete their challenge in spirit. Meanwhile, the Ford Model A has been recovered and is in the process of being transported back to the UK for repairs.
For more information on the Ocean to Ocean Challenge, the Vintage Adventurer and the latest updates, visit www.vintageadventurer.com.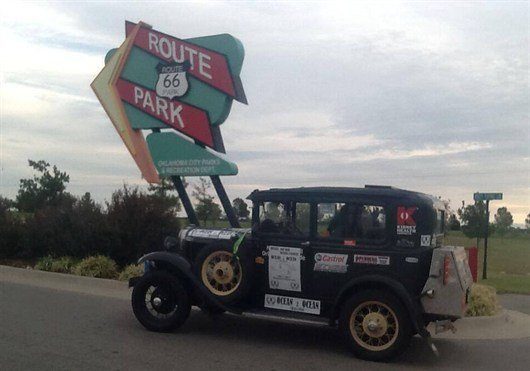 Comments
Author

Dan Powell
Latest