Registration transfers go into overdrive as Swansea takes over from local offices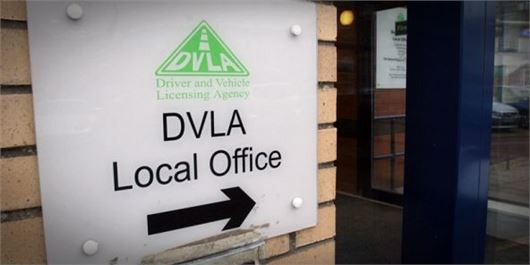 Published 16 October 2013
Transfers of cherished numbers are now being handled centrally at Swansea, rather than through the Local office network which are scheduled to close on 23 October 2013. According to CARREG.com, this has caused  delays in the transfer process.

With the remaining DVLA local offices closing in November and December, the situation is set to remain, at least for a few months. And the timing couldn't be worse - it's reported that the autumn is the beginning of the busiest sales period for the cherished registrations industry, with many people looking ahead to purchasing a number plate for Christmas.
Despite this, 'plate auctions continue, as buyers clamour for newly issued numbers. DVLA held its fifth Number Plate auction of the year (a three-day long sale) at Mercedes-Benz World in Weybridge Surrey on 26-28 September. The sales highest earner was RO13 ERT £29,000, with other high prices achieved for FA11 SAL £22,500, 111 MH £12,100, 11 PSS, and D111 ONS £10,400.

The next and final DVLA Auction of 2013 will be held on 27-29 November at The Park Royal Hotel, Stretton, Warrington. For information on how to bid you can contact a Cherished Number dealer like carreg.com, which will be able to help and advise.
There there will be 1500 lots on offer over three days, and noteworthy, dateless, lots suitable for your classic cars include:
Car related - AST9N , FER 360X, 98 JAG, GTO 288X, AMG 805S, BMW 335S
Interesting - 444 X, XXX 777, 21 O, 40 OOO, RUG 9Y
Names -  ANN 111A,  AMY 1R, CHR 115X , B116 DAN
Personalised Number Plates have been a popular gift choice for many years with lots of affordable options available. You can learn more about the different types of number plates available by visiting CARREG's website or calling +44 (0)1902 791997.
Comments
Author

Keith Adams
Latest