Percy Lambert remembered at Brooklands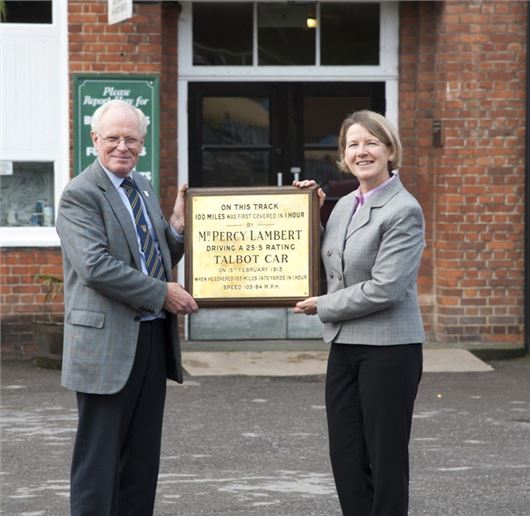 Published 21 October 2013
A brass plaque commemorating the life of Percy Lambert gone on permanent display at its original home at Brooklands. Lambert was the first man to drive more than 100 miles in one hour there in February 1913 in a Talbot owned by the Earl of Shrewsbury.
Lambert broke the existing speed record by driving 103.76 miles in an hour at Brooklands, and to commemorate the occasion, a brass plaque was placed on the wall of the circuit's Clubhouse where it remained until the track closed. Lambert was then fatally injured there on 31October 1913, trying to beat the record. He was pronounced dead on arrival at Weybridge Cottage Hospital.
When the Clubhouse was being cleared out after WW2, the plaque was discarded and rescued by the Brooklands racing motorcyclist, Charles Mortimer. Recognising its historic significance, he later donated it to The National Motor Museum at Beaulieu. The plaque was in turn loaned by the National Motor Museum Trust to the newly founded Brooklands Museum in the 1980s for inclusion in a display on Percy Lambert.
Now, in the centenary year of not just Lambert's great achievement, but of his death too, The National Motor Museum Trust has donated the plaque to Brooklands Museum for permanent display, together with replicas of his silk racing jacket and cap.
John Pulford, Head of Collections & Interpretation at Brooklands Museum Trust Ltd said: 'In this the 100thanniversary year, not just of his I00 miles in one hour record, but of his death too, it is very appropriate that these items can be seen together in their original environment and stand as a fitting tribute to an outstanding Edwardian racing driver.'
Andrea Bishop, Director of Collections at the National Motor Museum, added: 'In this anniversary year is was important to tell Percy Lambert's story. We had loaned the Percy Lambert plaque to Brooklands for many years, and the centenary of his achievements provided an appropriate occasion to donate it, along with the display silks.'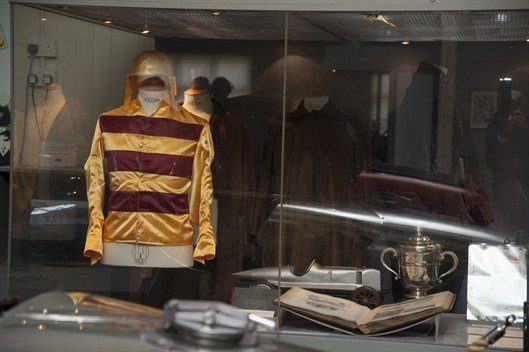 Comments
Author

Keith Adams
Latest