Nostalgia on DVD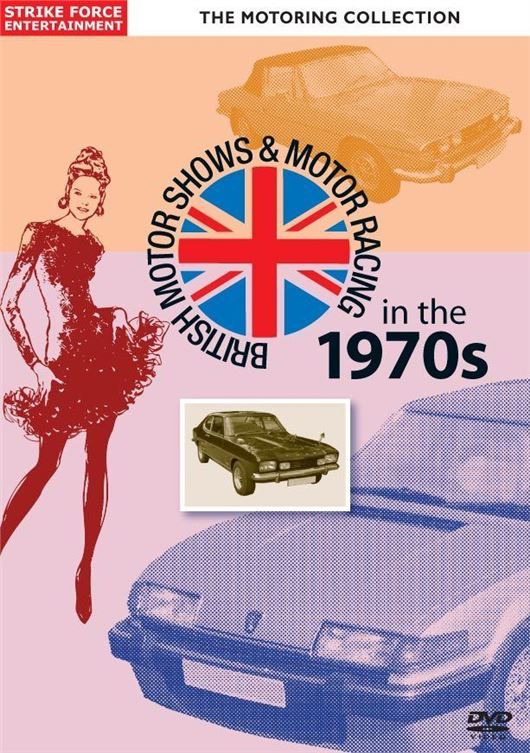 Published 10 July 2013
Strike Force Entertainment will release a brand new DVD on 29 July that should strike a note with nostalgia buffs in the UK. British Motor Shows And Motor Racing in the 1970s features footage by British Movietone of the British International Motor Shows at Earls Court.
The DVD is packed with wonderful period film, much of which has not been seen on DVD before. In addition to the British Motor Show footage, there's also footage of the Commercial Vehicles shows of 1971, 1972 and 1974, the Racing Car shows of 1971 and 1973, 1977's Earls Court Motor Fair and the Custom Car show from Alexandra Palace in 1977.
More than 100 different British cars are featured in the 90-minute feature, ranging from family run-arounds to some very obscure marquees and models. They include the Triumph Stag, Triumph GT6, Lotus Europa, Lotus Esprit, Vauxhall Firenza, Jaguar XJ12, Morris Marina Estate, Aston Martin Lagonda, Panther De Ville, Rolls-Royce Camargue, Aston Martin Vantage, Vanden Plas 1500, Lamborghini, Maserati Merak, Jensen-Healey, Ferrari 308 GTB, Triumph TR7, MG V8, MG Midget and the ever iconic Austin Mini, Austin Allegro, Ford Cortina and Ford Capri among many, many more.
Along with the motor shows, this exciting new DVD also includes exclusive newsreel reports on the British Grand Prix in 1971, 1973, 1974, 1975 and 1976, Brands Hatch in 1971 and 1974, 1972's International Rally of Great Britain and the Historic Car Championship held at Silverstone in 1973. There's explosive action on show from racing legends including Graham Hill, Jackie Stewart and James Hunt.
British Motor Shows And Motor Racing in the 1970s will be available in all good retailers from 29 July, priced £14.99, or direct from Strike Force Entertainment on +44 (0)20 8996 3120. For more information visit www.strikeforcetv.com. And we'll not mention the mid-1980s Rover 3500 on the cover of the DVD!
Comments
Author

Keith Adams
Latest