Group B cars had to Silverstone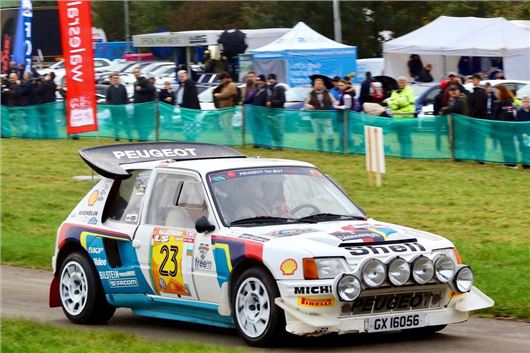 Published 12 June 2019
Silverstone might be best known as a Formula One circuit, but the Northamptonshire circuit has also staged World Rally Championship action – and it's this part of its past which will be celebrated at this year's Silverstone Classic.
Back in the days of crowd-pleasing Sunday Spectator Stages set at stately homes and race tracks, the World Rally Championship roared into Silverstone on five occasions – the first visit came in 1980 then again in 1989, 1997, 1998 and finally in 1999.
Now a special rallying showcase organised by Slowly Sideways UK will not only feature legendary beasts from the audacious Group B era but also Colin McRae's iconic blue Subaru Impreza – the very car in which the swashbuckling Scot competed at Silverstone in 1997 en route to winning his third and final Network Q RAC Rally.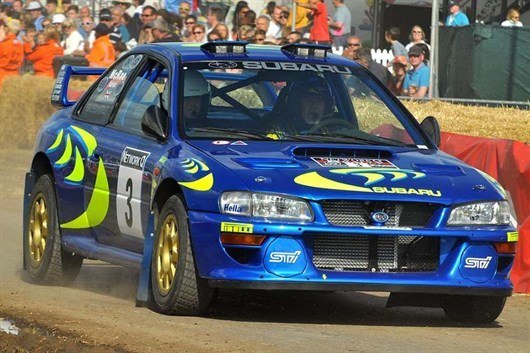 Often referred to as 'Formula One in the forests', Group B regulations were introduced for the 1982 season with only a few restrictions and allowing almost unlimited power. Cars could be mid-engined two-seaters and manufacturers only had to produce 200 examples that bore no more than a passing resemblance to showroom models to meet minimal homologation requirements.
As a result, in the four years between 1983 and 1986, rallying developed further and faster than it had done in the previous four decades. Group B took the sport to the absolute edge of performance, but put it beyond common sense and reasonable safety levels. When FISA, the then world governing body, culled the category following a series of terrifying accidents, Group B was immortalised.
The cars will take part in demonstration runs in the event's popular live demos area (located on a stretch of ex-track between former Abbey and Bridge Corners) and now crowned the 'Shift & Drift Zone', where they will share the spotlight with stunt driver Terry Grant and the popular Streetcar Shootout.
Silverstone Classic
Comments
Author

Keith Moody
Latest