Silverstone Classic to celebrate Ford Sierra RS500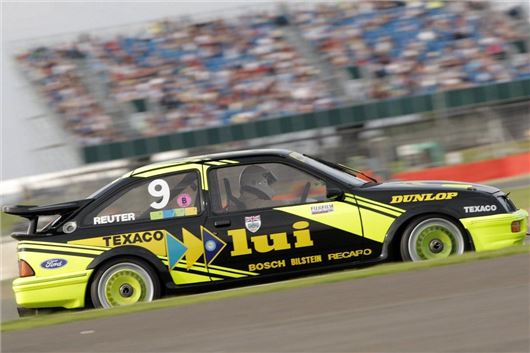 Published 02 May 2017
The Ford Sierra RS500's 30th birthday will be celebrated in style at this summer's Silverstone Classic in July with two very special double-header races.
For the first time ever, both JET Super Touring Car Trophy showdowns taking place on the Saturday and Sunday afternoons of the Classic will feature not one, but two grids racing simultaneously.
The first will be filled with high-tech Super Tourers, the second with Group 1 and Group A racing saloons, including a large number of the legendary RS500s.
In total, the line-up will feature more than 50 entries spanning more than 25 years of touring car racing history, all still displaying their period liveries.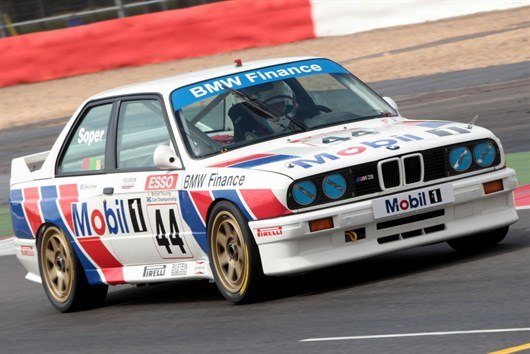 There will be Group 1 Ford Capris and Rover Vitesses from the late 1970s and early 1980s, Group A favourites such as the RS500 and BMW M3s, plus the more extreme Super Tourers from the 1990s.
After what promises to be a hectic joint qualifying session on Friday, the field then will be split into two individual grids for the weekend's pair of stand-out races.
The more modern Super Tourers will line up in front and take the first rolling start. Then, 30 seconds later, the combined Group 1 and Group A grid will cross the line, providing spectators with two races running in parallel on Silverstone's GP circuit.
Introduced by Ford to put some much-needed sparkle into its humdrum showroom Sierra, the three-door RS500 is one of the world's most successful competition cars.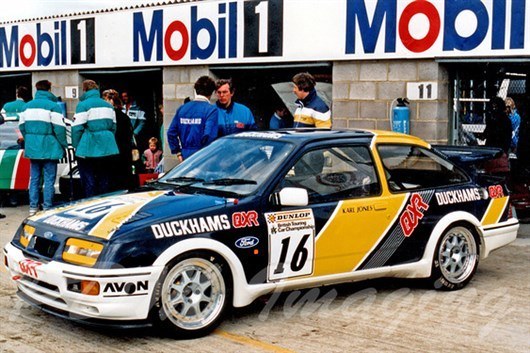 With its signature whale-tail rear spoiler and Cosworth-inspired 500+ bhp power pack, in its era the Sierra was almost unbeatable, dominating Group A touring car championships around the globe.
Perhaps its greatest triumph came at the 24 Hours of Spa in 1989 when Gianfranco Brancatelli, Win Percy, and Bernd Schneider took top honours in their Eggenberger Motorsport-entered RS500.
Today that victorious Bastos liveried car resides in New Zealand but it will be coming to Silverstone for a very special reunion at the Classic. Once again, multiple touring car champion Brancatelli will be back behind the wheel and team principal Rudi Eggenberger will be back on the pit wall.
This year's Silverstone Classic takes place on 28-30 July. Tickets must be purchased in advance, but include access to both racing paddocks, trackside grandstand seating, live music concerts on both Friday and Saturday evenings, vintage funfair rides, air shows, car club displays as well as a host of other family-friendly demonstrations, activities and entertainment. Adult admission starts at £43.
For more information visit: silverstoneclassic.com
Silverstone Classic
Comments
Author

Keith Moody
Latest