Report: Peking to Paris, day 30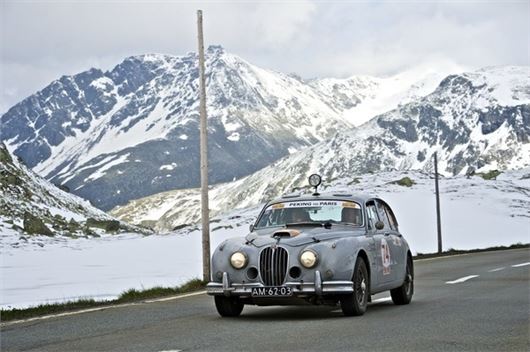 Published 27 June 2013
Schladming to Davos
A day crossing mountains, starting with a long timed mountain climb on a narrow gravel track, followed by plenty of steep climbs through dramatic scenery with stunning views, taking us from Austria into Switzerland.
It's been a day of sheet guts and determination. Sam Peers and Enos Reed from America in a big 1940 Studebaker has arrived in Davos tonight having driven all day with the gearbox stuck in second-gear, a truly tremendous effort.
On the hill climb this morning, damp and misty, greasy gravel, lots of hairpins between pine trees… Gerry Crown pushes the Leyland up to the café for breakfast at the summit in 5 minutes 50, Peter Lovett again sets fastest time in 5:28, and the yellow Holden pick-up thunders up in 5:49 – these three are the only ones to break six minutes – with Paul Kirkham in the Datsun on 6:02.
In the Vintageants, and before his later water pump dramas Bill Cleyndert stormed the Ford A up the hill in 6:31, Phil Garratt in the Chevy was on 7:18, Lars Rolner was going well in his Bentley on 7:33. Bruce Washington was on a charge in the Chrysler, romping up in 7:12, with Tony Strelzow was on 7:15 and Mike Reeves in the Ford V8 on 7:21.

At the top of the hill there was a terrific atmosphere over breakfast as the rally took over the small wooden chalet café. We then set out for Davos, including plenty of very rural and very steep mountain climbs… it's been hard work all round. Just because everyone senses Paris doesn't mean to say the route has to turn into a cruise, and the Swiss Historic Racing Club are here tonight, they have worked with Kim Bannister on our final sting in the tail before France. It's not over, certainly not until Bill is singing with an ice-cold beer in his hand in Paris… along with the rest of the teams.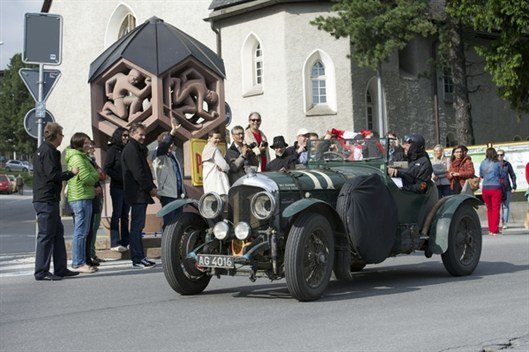 Comments
Author

Keith Adams
Latest