Report: Peking to Paris, day 28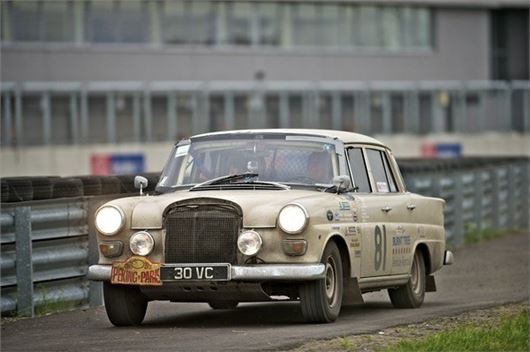 Published 24 June 2013
Košice to Bratislava
Today has been a full-on day of rallying with no less than four closed-road Tests, plus the Peking to Paris rally took over the Slovakiaring racing circuit, which features as a round of the World Touring Car Championship.
Narrow, twisty hilly tarmac roads that snake their way through wooded slopes are regularly closed down for rallying in this region and the Slovak Association of Motor Sport run by Garbiela and Peter Szczecsinova have put into place a great plan to ensure the final days of the Peking to Paris offer a sting in the tail.
The new leader of the European Trophy – for best effort from Kiev to Paris – is Tony and Lee Strelzow from Canada in their Derby Bentley Tourer on 30 hours 25 minutes, Bruce and Ben Washington in their Chrysler are second on 30:26:30, and the Woodcock Brothers' Bentley is third, hard on the heels of the Chrysler on 30:26:56.
Bill Cleyndert in the Ford Model A Special took a tumble down the leader board for the European Trophy today when a rear wheel collapsed with broken spokes during hard cornering on the circuit test, the final test of the day. The car is now fourth in the European Trophy, and 27th overall in the Vintageants. 'There isn't much left on the car we can now break,' said Bill this evening as he parked up in the hotel car park.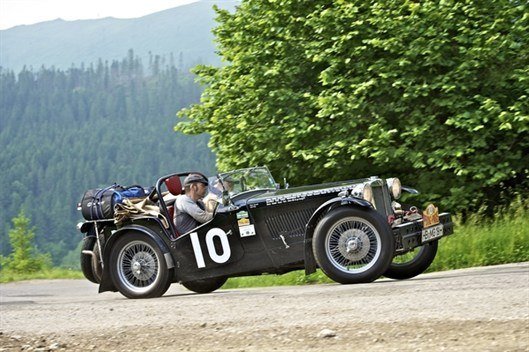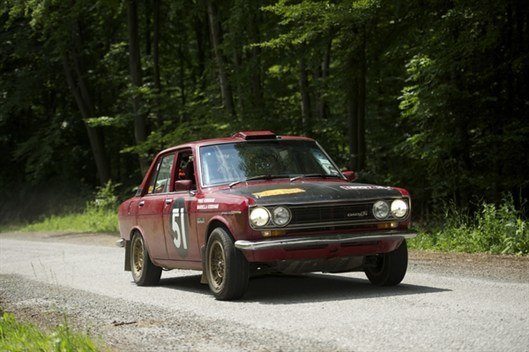 In the Classics Category, the European Trophy is looking good for the Datsun crew (above) of Paul and Mariella Kirkham, on 27:28:07. Philippe Clamens is second in his Mercedes 450SL, car 91, and the Italians in the Lancia Fulvia are third.
Leader of the Vintageants, Phil Garratt in the red Chevy Coupe, had troubles today coming under pressure, and lost time, completing one Test with no clutch, and then hearing a loud bang… 'We thought our rally was over. We then discovered a broken clutch cable, but were able to change it by the roadside, we were carrying a spare. We then made the next Time Control with just minutes to spare… it's been a great day, this is what it should be all about.' Their problems however failed to prevent them setting a string of best times in the Vintageant Category on the test-sections.
Others also had problems. Car 100, the big Holden V8 pick-up, slid off on a gravel-covered corner but was able to get back onto the road having dropped time, and car 97, the big Mercury Park Lane suffered a fuel-pump failure.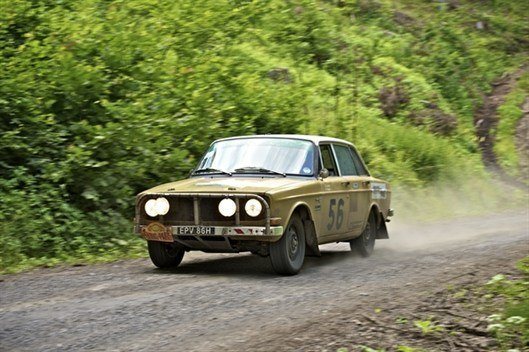 Comments
Author

Keith Adams
Latest