Report: Peking to Paris, day 25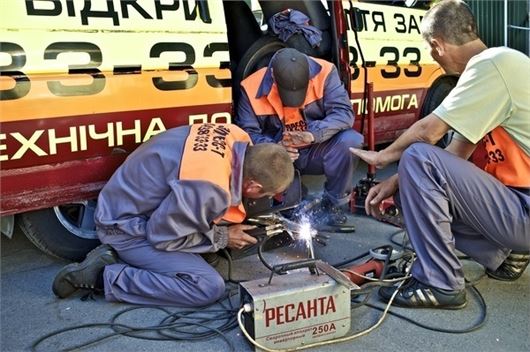 Published 21 June 2013
Kiev - Rest day
It has been a frantic day with most crews carrying out checks and servicing – the final section has no further rest-days, this is it now – every day counts, all the way to Paris to arrive on the 29 June into Place Vendome.
Today has seen a lot of activity at the local Bentley dealership here in Kiev, we saw no less than four Bentleys, including the Japanese R-Type still awaiting delivery of the essential head-gasket, with Bill and Mark of car 15 working furiously on getting the rebuilt engine of the Model A Ford 'flyer' running again.
One of the media-Toyotas was put to good use in towing the Ford up and down the yard, it ran briefly but clearly there were timing issues and after a few coughs, bangs and back-fires, the engine called it a day. Bill's head was under the bonnet when we left… oil all over the immaculate floor, water pouring out from somewhere, and the rest of the competitors not quite used to a technique that calls for big hammers sliding around on a floor as slippery as an ice-rink. It tests the enthusiasm of places like this when the rally arrives asking for a little bit of help… and then totally takes over.
Outside the Fairmont Grand Hotel there were scenes of feverish activity. In a street around the corner, the Model T Ford had been stripped right down and was looking like a large broken insect. Inside the hotel, the President of the Automobile Federation of Ukraine was staging a press conference – two TV crews and 32 journalists attended, this national motor-club have certainly worked hard on our behalf, and know how to turn up the wick of publicity.
The teams set off tomorrow with renewed enthusiasm – the noticeboard announces a new trophy for the final Kiev to Paris section, 'The European Trophy' – four trophies are at stake here, two for the best placed Classic Car on this section, and two for the best placed Vintageant, it means a car that lost time somewhere along the route, such as Mongolia, gets a "fresh start" with something to aim for on the series of test-sections coming up, the first is a motor racing circuit about an hour out from here.
Between here and Paris there are circuit tests and mountain climbs, with Slovakia, Austria, and Switzerland organising closed-road sections. It means the final results could change quite dramatically from here on, with crews eager to move up the leader board, and at the same time, hang on to their Gold and Silver medals.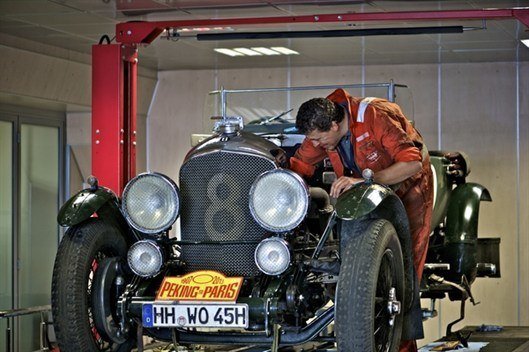 Comments
Author

Keith Adams
Latest