MG Car Club to showcase next-generation of engineering talent at NEC show
Published 17 October 2017
A reworked version of a 1980 MGB GT will be the star of the MG Car Club's stand at this year's NEC show. The car was the subject of the 2017 SAIC (Shanghai Automotive Industrial Corporation) Intern Project. As a result, it has been revised by students from Bath and Oxford Brookes Universities.
Working under the guidance of designers and engineers at SMTC UK - the technical arm of MG - the BGT has been reimagined. Gone is the four-cylinder B-series engine, replaced with a 2.0-litre turbocharged petrol engine from MG's current range, developing more than 200bhp.
SMTC UK is home to more than 300 designers and engineers, based in Birmingham and charged with creating cars for the UK, China, and dozens of other markets across the globe. Each year, a select group of interns join the team at Longbridge and this year's crop was charged with combining classic MG packaging with modern MG engineering and this is the result.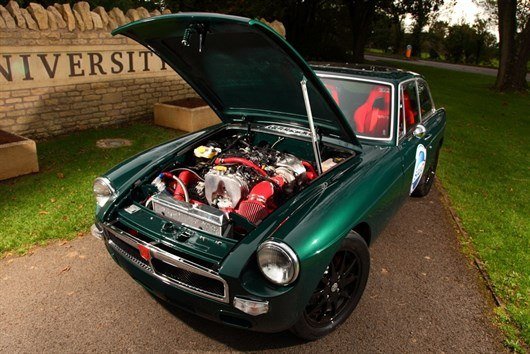 Steve Jones, senior HR manager at SMTC UK, said, 'The project gave the interns an opportunity to learn from today's MG engineers as they were asked to package current MG components, designed here in the UK into the iconic MGB package.'
Adam Sloman, MG Car Club general manager, said, 'There's a real love for classic MGs at SMTC, and it underlines how important the classic MGs are to the new ones. It shows not only the 'family ties' (this year's show theme) between the classic and modern MGs, but also the ties between the club and the manufacturer.'
Comments
Author

Keith Moody
Latest