NEC classic to celebrate motoring heroes and heroines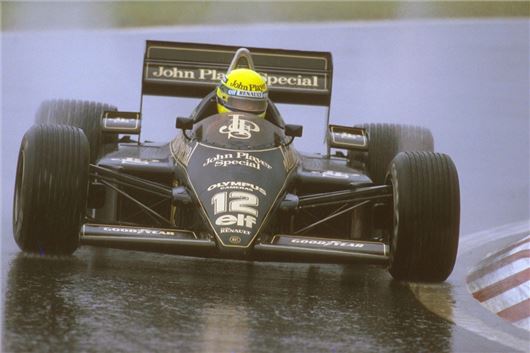 Published 24 May 2016
'Heroes and Heroines' will be the theme of this year's NEC classic motor show. And organisers of the end-of-season event, which takes place 11-13 November, are encouraging clubs and exhibitors to pay tribute the people that inspired their love of all things classic.
Dan Nwaokolo, show director, explains, 'Everyone has a hero - something or somebody that inspires and encourages them - and with the timing of this year's show, being Remembrance weekend, we simply had to recognise the brave men and women who have served their country, so this theme was the perfect choice.'
The 250 exhibiting clubs are encouraged to get creative with their displays and to interpret the theme in their own unique way.
Some may choose to celebrate the heroic cars that were the leaders of the marque's fleet or saved a manufacturer from failure, while others will champion the motors that were the changing point in motoring history such as the first V8 engine or those that used advanced safety systems.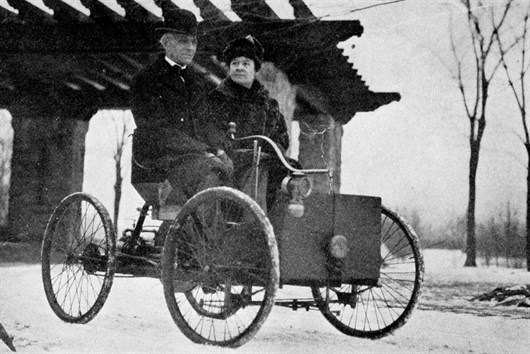 Mr and Mrs Henry Ford in their first car.
And then there are the people who changed motoring history by setting world records, designing revolutionary cars, or inventing motoring essentials like traffic lights.
Cars and bikes driven by our heroes and heroines are sure to feature – so expect famous classics from motorsport, royalty, music and film. But the displays we're most looking forward to are those that pay tribute to unsung or forgotten heroes.
For many enthusiasts, the most important people in their lives will be their parents who passed on their love for all things classic.
Richard Morley, operations director at show sponser Lancaster Insurance, said, 'We're really excited about this year's theme as it gives real scope for clubs and exhibitors to make it their own and pay tribute to their own heroes and heroines.'
The Lancaster Insurance Classic Motor Show returns to Birmingham's NEC from 11-13 November. For more information as well as all the ticket prices and booking details, visit www.necclassicmotorshow.com.
Comments
Author

Keith Moody
Latest