Celebrate 50 years of Can-Am racing at the NEC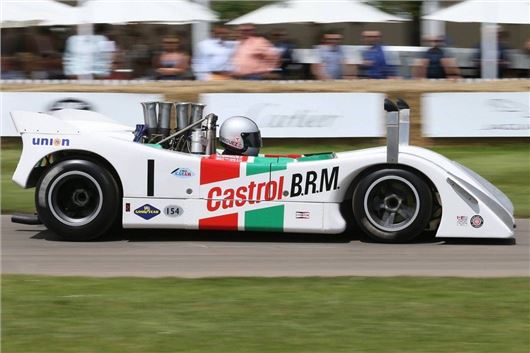 Published 28 October 2016
This year's Lancaster Insurance Classic Motor Show will pay tribute to five decades of the Canadian-American Challenge Cup, better known to all racing enthusiasts as the 'Can-Am'.
Held at Birmingham's NEC from 11-13 November, the three cars on display have been chosen to represent different aspects of the 21-year history of the event that attracts the finest drivers around the world and inspired the development of turbocharging and ground-effect in racing.
The oldest of the group is a 1966 Lola T70, one of the most beautiful mid-engine vehicles ever built. This is the racer that will forever be associated with five victories for Lola in the inaugural Can-Am at the hands of Dan Gurney and Mark Donohue - in addition to an incredible trio of wins from John Surtees. 
The Lola was driven to first place in two events by Brian Redman of the Red Rose Racing team while the 1968 McLaren M6B, based on their 1967 works' team M6a, is the company's s first monocoque offering.
The M6B included in the display is one of only 28 ever made while the most recent racer is the Castrol-sponsored 1970 BRM P154, chassis No. 2 as driven by Pedro Rodriguez. The P154 was the firm's ambitious venture into competing in the Can-Am with an aluminum bodied racer powered by a factory-prepared Chevrolet V8. 
Chassis No.2 has recently been restored to its original works' livery and will be revealed at the show. With thanks to Newcombustion Engineering, Hepworth International, and McLaren for loaning the cars.
Curated by Motor Sport Magazine, a visit to the stand in Hall 3 to appreciate the machinery that shaped the event that launched the careers of so many drivers is an opportunity that should not be missed.
For more information on all the show features, exhibiting clubs, various ticket prices and booking details, visit www.necclassicmotorshow.com.
Comments
Author

Keith Moody
Latest