British marques celebrated at BMC and Leyland show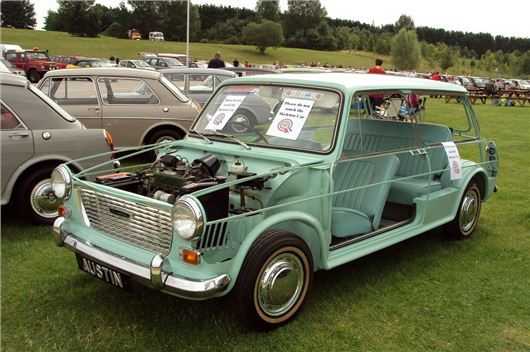 Published 06 June 2018
Enthusiasts of British cars will flock to this years BMC and Leyland Show on Sunday, 1 July, at the British Motor Museum. Now in its sixth year, the event pays tribute to the vehicles produced by the British Motor Corporation, British Leyland, The Rover Group and pre-BMC Group.
Hundreds of vehicles will be on display, including cars, commercial and military, the show highlights the enormity of vehicles produced under the BMC marque. Expect to see everything from Minis and Morris Minors, to the Rover 800s, Montegos and Maestros.
There will be the traditional Cowley convoy from BMW Mini Cowley and a Longbridge Convoy from MG Longbridge, both arriving at the British Motor Museum in the morning. To join the convoy please contact Tanya Field on 07929 868284. In addition, vehicle entrants can take part in a 'show and shine' which is open to all vehicles attending the event.
Plus the free archive event 'British Leyland at 50' will give visitors the chance to view and get close to historic documents in British Leyland's history. Starting at 11am and 2pm, these insightful talks will also detail how historic material is preserved in the collection (make sure you book in advance).
Tom Caren, the museum's show manager, said, 'It is aimed at real BMC and Leyland enthusiasts as a celebration of all that is great about British motoring manufacturing – it's a great trip down memory lane.'
Vehicle entry is £7 and includes a vehicle pass for the show vehicle, entry for one driver and one passenger. Additional passenger tickets can be purchased in advance at £8 per person. Ticket prices on the day are £14 Adult, £12 Concession and £9 Children. All tickets include entry to the Museum and Collections Centre. Camping is available on Saturday 31 June. Gift Aid Annual Pass Tickets and other promotional vouchers are valid at this show.
To find out more about the British Motor Museum visit: britishmotormuseum.co.uk.
Comments
Author

Keith Moody
Latest