Bentley triumphs in Road to Saigon endurance rally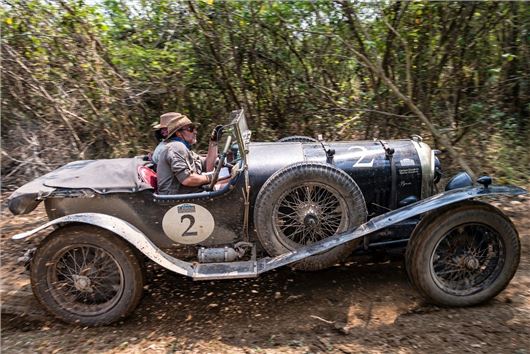 Published 06 March 2018
The 1925 Bentley Super Sports of Graham and Marina Goodwin reigned supreme on the Endurance Rally Association's The Road to Saigon rally. Holding their lead on the Vintageant category from the start line in Singapore right the way to the finish in Saigon (or Ho Chi Minh City as it is now known).
Former Peking to Paris entrant Andrew Webster and his co-driver Ian Robertson took second place in their 1939 Chevrolet Master 85.
Rallying more than 8600kms (5300 miles) in 27 days, around 35 crews took on a series of challenging regularity and speed trials as they journeyed through Thailand, Cambodia, and Vietnam.
The Classics division was won by Marco Halter and Claudia Engelhardt in the 1963 Ford Falcon, who had fought a close battle with runners up Gerry Crown and Matt Bryson, former Peking to Paris winners, in the 1974 Leyland P76. Third place was secured by David Gainer and Kerry Finn in the 1972 Datsun 240Z.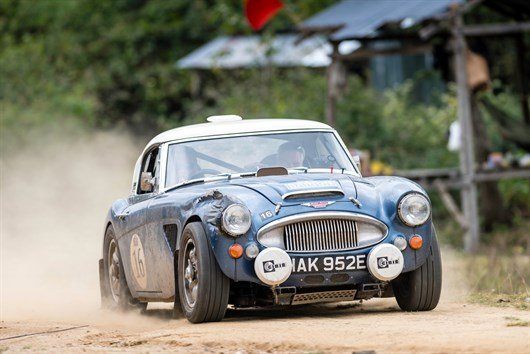 The Spirit of the Rally award went to Russell Jordan and Bill Crossan for their efforts in the 1967 Austin Healey 3000 (pictured above) while the Against all Odds award was taken by Adrian Hodgson and Eric Sia in the 1975 Peugeot 504 Ti for battling their way back into the rally after having major mechanical issues that saw them detour to Kuala Lumpur.
The competitors were joined at the half-way point by four novice crews of famous faces, working with Optomen Television and BBC Two for a documentary to be aired later in 2018.
Former Top Gear presenter Noel Edmonds and his wife Liz; musical husband and wife team Martin Kemp (of Spandau Ballet) and Shirlie Kemp (of Wham); chef Andi Oliver and her TV presenter daughter Miquita Oliver; and close friends and musicians Tinchy Stryder and Jordan Stephens (of Rizzle Kicks) competed in the final 12-days of the event.
For more information on the Endurance Rally Association, visit www.endurorally.com.
Comments
Author

Keith Moody
Latest