Edd China to pilot wacky racers around Beaulieu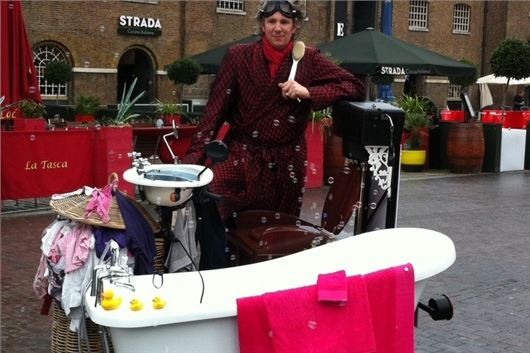 Published 06 July 2017
Television presenter and inventor Edd China will be driving two of his craziest creations around the grounds of the National Motor Museum on 23 July. The stunt is part of the museum's launch of its summer exhibition – Wacky Record Breakers.
Edd will be driving Bog Standard, a complete bathroom suite that is taxed, insured and MoT'd. The driver takes their place on the toilet seat and grips the sink handlebars, as the passenger reclines in the bathtub.
He will also be piloting Casual Lofa – his road-legal sofa. It will be driven around a course on the Events Arena in two sessions during the day, at 11.30am and 2.30pm. Speed cameras will also put Beaulieu's penny farthing and veteran cars to the test with petrol-powered hilarity throughout the day.
Inside the museum, visitors can see the rest of the Wacky Record Breakers exhibition, featuring more off-the-wall automotive oddities created by inventors Edd China and Colin Furze. The exhibition, which is on display until 31 August, will celebrate the crazier side of motoring with each one of these custom-built vehicles proving that you don't need a sports car to break a world record.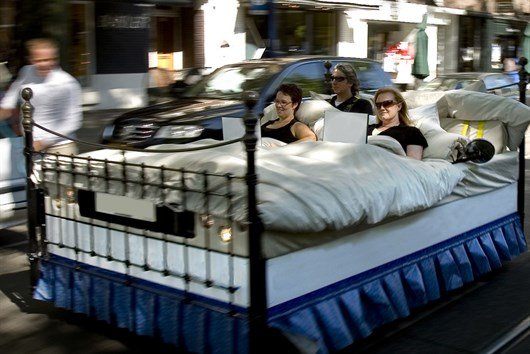 Edd's bizarre builds include Fast Asleep, a double bed that can whisk its restful occupants along at the national speed limit. If you think that is strange, then you'll be blown away by Gone to Speed, a garden shed capable of a window box-wobbling 58mph.
Inventor Colin Furze has masterminded some truly insane creations, specialising in making slow things go very fast. Joining Wacky Record Breakers is the world's fastest fairground dodgem, the world's fastest pram and a mobility scooter that also once held its own speed record.
Driven by Top Gear's The Stig for a record-breaking run, the customised 1960s dodgem topped more than 100mph - far quicker than the 5mph it would have seen when working at a fairground. A 600cc Honda motorcycle engine provides the get-up-and-go for this madcap machine. The automotive oddities continue with the high-speed mobility scooter, capable of over 80mph thanks to its 125cc Honda motorcycle engine.
Equally incredible is the world's fastest pram, built to exceed 53mph with a petrol engine mounted in a custom-built frame. This wacky creation turns the pedestrian act of pushing a pram on its head; the driver stands on two foot platforms trailing behind the pram and hangs on tight.
Comments
Author

Keith Moody
Latest