New London City Concours to be held in June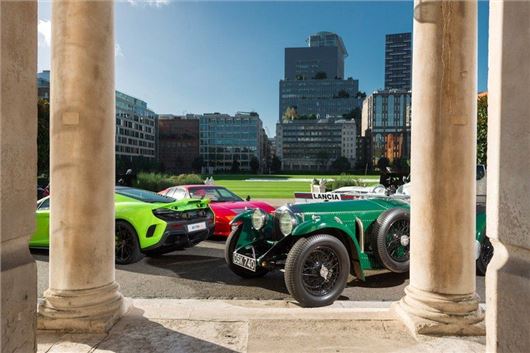 Published 08 March 2017
A new motoring garden party, bringing together the world of luxury vehicles with those of fine watches, art and food is launching in London. Called the City Concours, the new event is organised by Thorough Events (the team behind the Concours of Elegance) and takes place on 8-9 June.
Held on the five-acre lawn at the Honourable Artillery Company headquarters, the City Concours is near to City of London landmarks, including the Barbican and the Gherkin skyscraper. The motoring experts at Thorough Events and Octane magazine will be curating a collection of 80 of the world's most incredible cars, ranging from the latest supercars to legends of Formula One and Le Mans. In addition to the 80 cars curated by the event, a further 80 will be on display from some of the nation's finest motor manufacturers and specialists.
James Brooks-Ward, managing director of Thorough Events, said, 'The City Concours is so much more than just a display of incredible cars of all ages. With stunning art collections, beautiful retail chalets, artisan goods and high-end watches it's a real celebration of the finer things in life, all held within one of the most historic sites in the City of London.
Tickets to the City Concours are available from www.cityconcours.co.uk.
Comments
Author

Keith Moody
Latest