Classic Fords head to Gaydon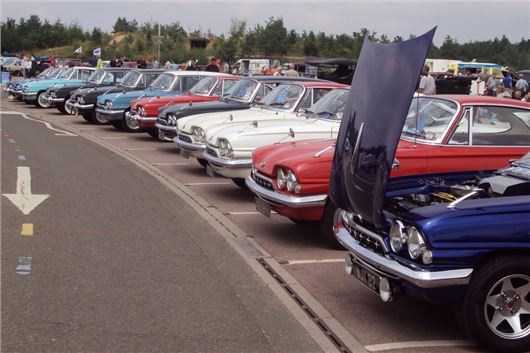 Published 20 June 2016
Around 750 classic Fords will converge at the British Motor Museum next month for the UK's biggest Blue Oval gathering. Held in conjunction with the Ford Y & C Register, the 8th Old Ford Rally takes place on Sunday 17 July.

Vehicles including commercials, tractors and cars with a Ford engine built up to 1990 will be on display, exhibiting the incredible range of vehicles produced and powered by one of the world's biggest manufacturers.

Visitors will be able to all kinds of Ford, including Model T's, Thames and Ford commercial vehicles, plus Zephyrs, Zodiacs and Granadas. There will also be the Mk1 and Mk2 Cortinas, Anglias, Escorts and Capris. As well as a great static display, there will also be an autojumble and a live-action arena.

Tom Caren, the British Motor Museum's show manager, said 'This ia a superb show now in its 8th year and the Old Ford Rally is a real enthusiasts event and incredibly popular with fans of this iconic marque.'

Tickets for the show cost £14 on the day for adults, £9 for children and £39 for a family.  Discounted tickets are available in advance online. To find out more about, visit the British Motor Museum website.
Comments
Author

Keith Moody
Latest