BMW 3.0 CSL set for 'Cars & Coffee' meet
Published 28 June 2016
Classics from the 1960s and 1970s will be on show at the next 'Cars & Coffee' meeting. The event, which is organised by Salon Prive, will be held on 3 July at Blenheim palace and includes a 1973 BMW 3.0 CSL and a Jaguar E-type that used to belong to former F1 team owner Ted Toleman.
Made in the 1970s as a one-off homologation special for the European Touring Car series, the BMW CSL is hugely popular among sports car fans. This particular CSL is finished in Golf Yellow with a Scheel lightweight interior.
The ex-Toleman E-type from 1974 is a later Series 3, V12-powered Roadster. The UK-based constructor is most noted for giving Ayrton Senna his first F1 drive, and his car will be prominently displayed at next month's meeting.
Acting as a public preview of the main Salon Privé event (which takes place on 1-3 September), 30 classic cars will be on public display in Blenheim's East Courtyard as part of July's get-together.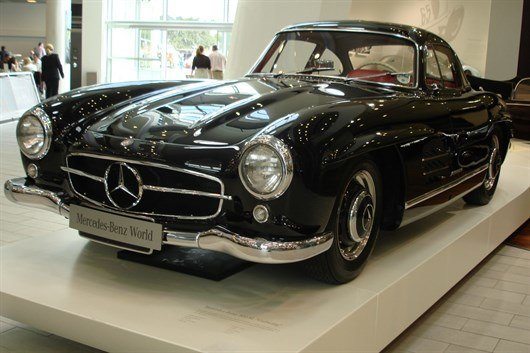 Other early entries for the July edition of Cars & Coffee include a 1955 Mercedes-Benz 300 SL Gullwing (pictured above) - the fastest production car of its day with a top speed of more than 150mph.
Salon Privé's Chubb Concours d'Elégance is celebrated as one of the top three concours competitions in the world and this public preview event will give visitors unrivalled access to these exotic and much-loved classic cars from a golden era of motoring.
Comments
Author

Keith Moody
Latest