British classics shine at London show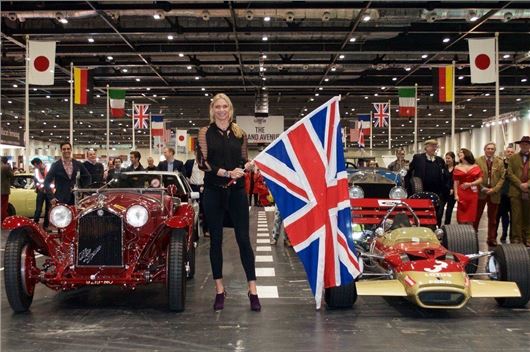 Published 22 February 2016
Great Britain has produced more of the world's greatest cars than any other nation, according to visitors at this year's London Classic Car Show.
One of the show's main events was a Classic Six Nations Cup in which teams of ten iconic classic cars from the six leading car-producing nations vied for votes from visitors.
And when all the votes had been counted, the UK team – which included the original Mini, the Rolls-Royce Silver Ghost, Le Mans Bentley, McLaren F1 supercar, Aston Martin DB5, Land Rover and Graham Hill's 1988 title winning Lotus 49 Grand Prix car – narrowly beat an Italian team full of Ferraris, Maseratis, and Lamborghinis.
American muscle cars helped the USA in to third place ahead of Germany, France and Japan. Prizes to the top three nations were presented by Jodie Kidd on Sunday afternoon. The second London Classic Car Show was twice as large as the inaugural show and welcomed a record 33,000 visitors over its four days.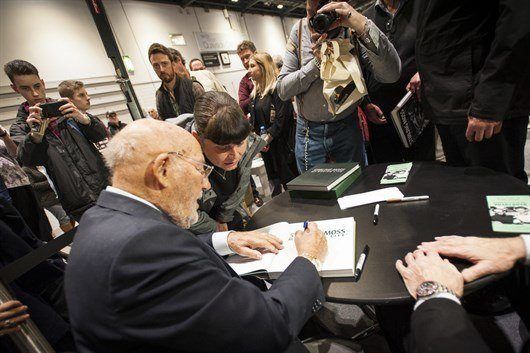 Highlights included visits from motoring celebrities, including former World Rally Champion Ari Vatanen, Sir Stirling Moss, television presenter Suzi Perry and designer Gordon Murray.
Special displays included an in-depth exhibition devoted to the McLaren F1 with no fewer than seven examples on show, together worth more than £50 million. The display was curated by the car's creator Gordon Murray.
Some of the world's fastest cars were gathered together in a display which traced the evolution of the supercar, while another focused on the fearsome Group B rally cars.
Classic car dealers crammed the halls with impressive displays of rare and valuable classic cars, many with six figure price tags. A new hall was crammed with displays from one-make car clubs, while dealers offered a range of classics for sale.
The new hall also incorporated 'Speakers' Corner', a stage where experts were on hand to talk about all aspects of the classic car movement. Topics covered included how to choose the ideal classic, buying at auction and classic car values.
Comments
Author

Keith Moody
Latest