Huge touring car grid set for Silverstone Classic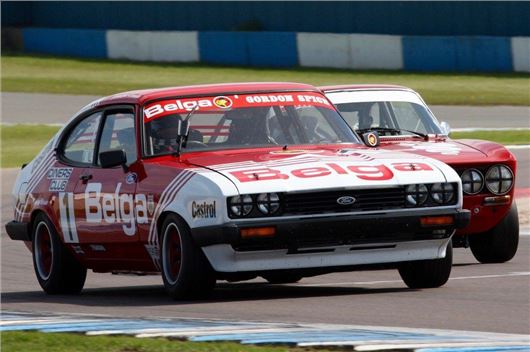 Published 22 January 2016
This July's Silverstone Classic promises its biggest ever line-up of touring car action. For the first time in its history, it will feature four separate touring car grids - providing fans with a huge amount of bumper-to-bumper entertainment.

All four grids will be included on the final day's schedule under the 'Tin-Top Sunday' banner. Both U2TC and Super Touring races are already fan favourites at the show. The former is for pre-1966 under 2.0-litre cars and features Alfa Romeo GTAs, BMW TiSAs, Lotus Cortinas and hordes of giant-killing Mini Coopers.
The latter is from a more recent era, putting the spotlight on the high-tech tourers from the 1990s when saloon car racing reached its peak.
Adding some American thunder to the bill, the Big Engined Touring Cars also make a comeback. These V8 muscle cars from the 1960s were last out in 2014 as part of the Ford Mustang's 50th birthday celebrations.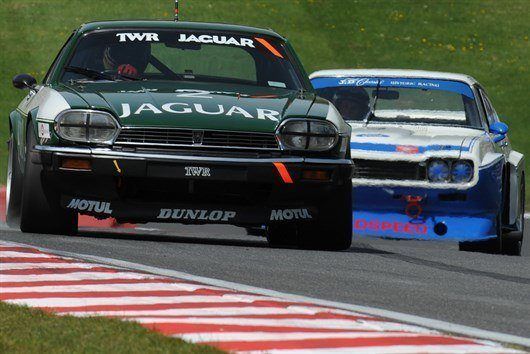 While these three grids return by popular demand, the fourth is a new addition. The Historic Touring Car Challenge (HTCC) was launched back in 2011 by Motor Racing Legends (MRL) and revives the heydays of the British and European Touring Car Championships from the 1970s and early-1980s.
It was the Group 1, Group 2 and Group A era that spawned such racing icons as the TWR Jaguar XJS, Rover Vitesse, BMW CSL and Dolomite Sprint – not forgetting the Ford Capri which dominated the BTCC between 1976 and 1981.
Such was the interest in the new series that entries were quickly extended to include further cars from the late-1960s. Now, as the HTCC prepares to make its eagerly anticipated Silverstone Classic debut in 2016, the regulations have been widened still further to include non-turbo cars up to 1990.
While not catering for the fearsome Sierra Cosworths, which will remain among the Super Tourers, newcomers such as the BMW M3, Golf GTi and Astra GTE will be on the start line.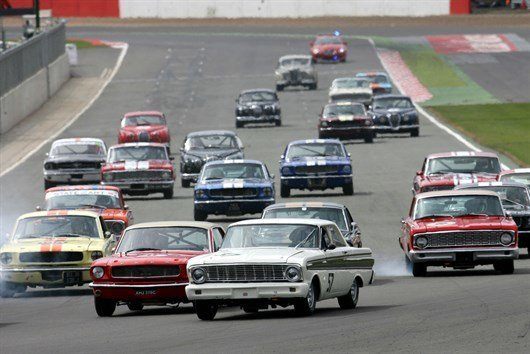 The HTCC's debut on Tin-Top Sunday at the Silverstone Classic will be a 40-minute showdown on the full Grand Prix circuit with a compulsory pit-stop and optional driver change.
Silverstone Classic early bird tickets now on sale, offering a saving of up to 17%. There is also a-new Family Ticket available for 2016, which includes camping for two adults and two children across the whole weekend and gives a discount of more than 20 per cent on advance tickets if bought individually.
This year's Silverstone Classic takes place on 29-31 July. For full details, visit: www.silverstoneclassic.com. 
Comments
Author

Keith Moody
Latest