Lancia Fulvia Coupe victorious in Sahara Challenge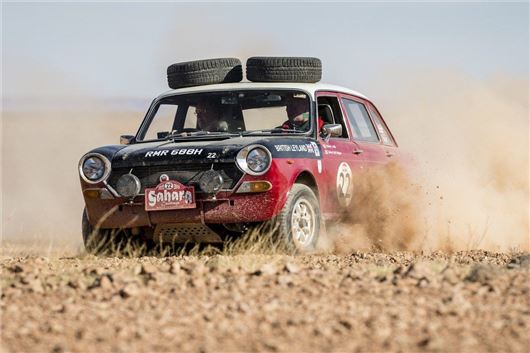 Published 16 October 2015
After a hard battle, it was a 1971 Lancia Fulvia Coupe that won the Classics category of the Sahara Challenge. Italy's Gianmaria Aghem and Rossella Contic finished with a time of 0:36:21 as they took on the ten-day challenge from Madrid to Marrakesh in the latest Endurance Rally Association event.
The Italian pair were closely followed by Mike Velasco and Peter St George in the 1971 Mercedes 280S with the clock reading 0:36:25. Third place went to Ludovic Bois and Julia Colman on 0:36:39 in the 1969 Volvo 'Amazon'.
In the Vintageant category, it was seasoned rally entrant Bill Cleyndert and his navigator Jacqui Norman who were victorious in the 'indestructible' 1928 Ford Model A.
Bill has been behind the wheel of the Model A in various events including the Peking to Paris 2013 and all of this year's ERA event, however the Sahara Challenge was the first rally to see him lift the winner's trophy.
Bill Cleyndert and Jacqui Norman in their 1928 Ford Model A won the Vintageant category.
Second place went to Jean Steinhauser and Anne Steinhauser-Collard in the 1937 Bentley Derby Open Tourer, while the 1927 vintage Bentley 4 1/2 Litre Le Mans of Keith and Nora Ashworth took third.
Rally Director Fred Gallagher said it was one of the toughest Rallies the ERA has ever done. He added, 'There's been a wonderful spirit among the crews from the moment the flag dropped in Toledo right until the very end in Marrakesh.'
There were also class wins for Charles and Sophie Stuart-Menteth in the 1925 Vauxhall 30/98 (1920 to 1931 type cars), Joe Robillard and Matt Peckham in the Chevrolet Coupe (1932 to 1941 type cars) in the Vintageant category.
In the classes for classic cars up to two-litres (1942 to 1975), the win went to Nigel Farmer and Stephen Lovell in the Ford Escort Mexico Mk1, while the over 2.0-litre (1942 to 1975) win was secured by Edmund Peel and Sara MacDonald in the Porsche 911.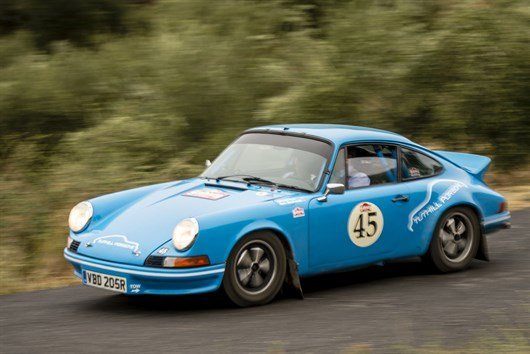 Edmund Peel and Sara MacDonald in the Porsche 911 won the over 2.0-litre class.
Special awards were given to Charles and Sophie Stuart-Menteth who received the Spirit of the Rally trophy while David and Jo Roberts in the Triumph TR250 were bestowed the Against All Odds award. The 'Sweep' mechanics also gave an award for the car needing the least mechanical assistance - Malcolm Lister and Barry Nash in the Rover P5B
Around 40 entrants journeyed from Madrid and through the hills of Andalucía before crossing to Tangier, passing through the epic mountains and canyons such as the Todra Gorge and the Erg Chebbi dunes and onto Marrakesh.
Comments
Author

Keith Moody
Latest