Classic cars set off on Sahara Challenge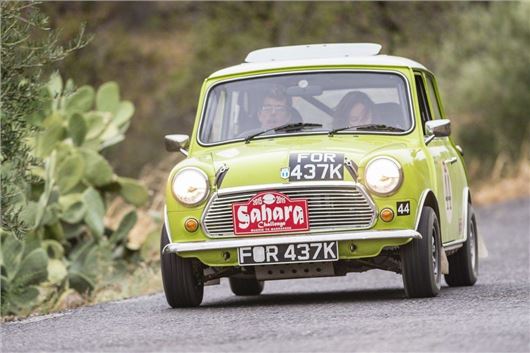 Published 06 October 2015
An eclectic mix of around 40 vintage and classic cars were waved off from the starting line in Madrid on Monday, 5 October for the revival of The Endurance Rally Association's Sahara Challenge.
The rally, which takes place across ten days, left the Parador Hotel, Toledo, on Monday morning and will wind its way from the Spanish capital of Madrid, across into Morocco before arriving at the rally's ultimate destination – Marrakesh on 14 October.
Rally Director Fred Gallagher said, 'This event is an ideal shakedown for those contemplating some of the ERA's more intense events such as the Peking to Paris 2016 or the Rally of the Incas 2016, but also a great short, sharp burst for those who want the adventure but are limited on time.'
Mirroring Peking to Paris, the rally is split into four classes - Vintageant, pre-1941, and Classic Cars in production before 1975, under 2.0-litre and over 2.0-litre engines.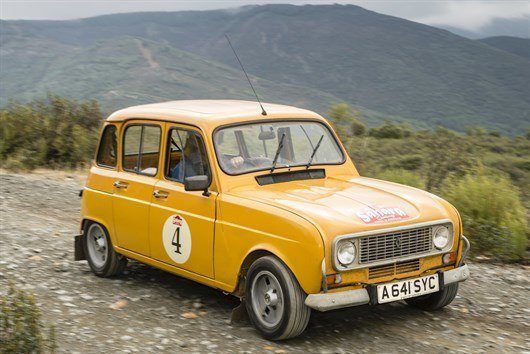 Renault 4 GTL is the youngest classic on the Sahara rally.
The oldest car is the well-travelled 1925 Vauxhall 30/98 of Charles and Nellie Bishop, with the newest being a 1984 Renault 4GTL driven by Rupert Marks, that was allowed in as a late substitute.
In between, there is all manner of motoring exotica including the smallest vehicle, a 1972 Austin Mini driven by Owen Turner and Rachel Vestey on the maps.
'This is the first time we've had a Mini on a modern ERA event,' Fred adds. 'We're all very keen to see how it acquits itself.' 
A pair of Rolls-Royce, a Bentley Le Mans, a Lagonda, and a Mercedes Adenauer form part of the 'big car' contingent in the Vintageant category.
The event will journey from Madrid, bound for the city of Cordoba, before taking in the hills of Andalucía and the ferry crossing to Tangier. From Tangier, the rally will trace a path through the epic mountains and canyons such as the Todra Gorge and the Erg Chebbi dunes.
The ERA are pioneers of classic rallying in Africa, having held the first historic event in Morocco, more than 20 years ago, in 1993.
This year has been a busy one for the ERA with the inaugural Road to Mandalay, The Flying Scotsman, Trans-America Challenge, and The Alpine Trial clocking up the miles before heading to the Sahara.
But the best is yet to come as 2016 will see the ERA's world renowned adventure of the Peking to Paris Motor Challenge take place with 115 classic and vintage cars battling from the Great Wall of China, through Mongolia and the Gobi Desert, Russia, and Europe, to reach the finish line in the French capital.
For Sahara Challenge updates and more information on the Endurance Rally Association, visit www.endurorally.com.
Comments
Author

Keith Moody
Latest