Amazing classics wanted for new pride of ownership display at NEC show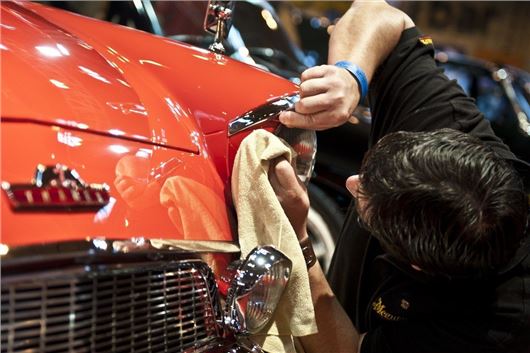 Published 10 June 2015
Do you own an incredible classic car with an unbelievable story? If so, organisers of this year's NEC classic motor show want to hear from you.
This year's end-of-season event in November will include a pride of ownership display for the first time in its 32-year history.
Organisers of the show, which takes place 13-15 November, are now on the hunt for the very best privately-owned car to showcase.
Event director Dan Nwaokolo said, 'We have been inundated with requests over the years, but space is always an issue – and still is.
'But demand is such that we have devoted an area that can fit approximately 12 to 15 stunning classics for display at our 2015 event.'
To take part in the show, owners are invited to submit details of their cars and pictures to the show's features director Andrea Seed by email to andrea@poppyseedmedia.co.uk as soon as possible.
Organisers are looking for the rarest, most unusual and the most cherished classics.
Nwaokolo added, 'The standard of the car is obviously important but for us, the passion of the owner and the journey the car and driver have been on is equally appealing.
'It will be tough to decide which cars join us so we'll be calling on industry experts for their help and advice.'
Richard Morley, operations director for show sponsor Lancaster Insurance, said, 'We know how enthusiastic people are about their.
'Here at Lancaster, we champion people sharing their stories and have a dedicated community based site www.lovemyclassic.com for people to do just that.
'The Pride of Ownership area gives enthusiasts the opportunity to celebrate their achievements and I'm sure it'll be a huge success.'
The 2015 Lancaster Insurance Classic Motor Show will be held 13-15 November at Birmingham's NEC with tickets now on sale.
For more information on the Lancaster Insurance Classic Motor Show or Classic Motorbike Show as well as all the ticket prices and booking details, visit www.necclassicmotorshow.com.
Comments
Author

Keith Moody
Latest