Get set for the Beaulieu Spring Autojumble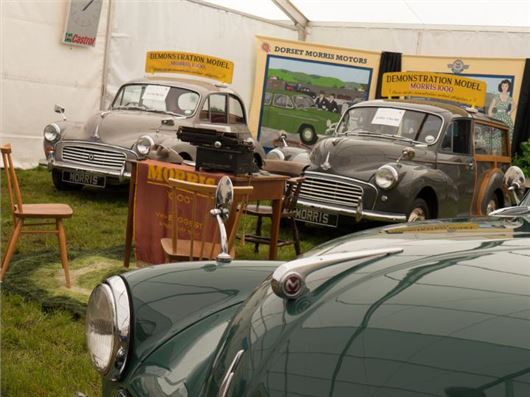 Published 19 March 2015
Whether you're on the hunt for an elusive part for your project, looking to buy your next classic car, or just fancy a great motoring weekend – make sure you head to Beaulieu in May.
The Spring Autojumble returns for its 22nd year and will take place on the weekend of 16-17 May at the National Motor Museum in Hampshire.
With more than 1000 stands, you should be able find almost anything and everything you need – from parts to tools, books to brochures, model cars and motoring miscellany.
This year, the Dorset Branch of the Morris Minor Owners' Club will be celebrating all things Minor-related. The club is hoping to display an example of the Morris Minor from every year of production (1948-71), including saloon, convertibles, Traveller estates as well as vans and pick-ups.
Up to 100 vehicles to suit all tastes and budgets will be offered for sale in the Motormart in the Beaulieu Arena, from first-class classics to complete restoration projects, while in the Dealermart, traders will showcase a selection of quality classic cars that you can buy.
Sunday's highlights will include the Beaulieu Land Rover Sortout, when countless parts for Britain's favourite 4X4 will be offered for sale in their own dedicated area, while Trunk Traders will give amateur jumblers the chance to trade motor-related items from their car boots.
For more information, please visit www.beaulieuevents.co.uk.
Comments
Author

Keith Moody
Latest