Full steam ahead for Brooklands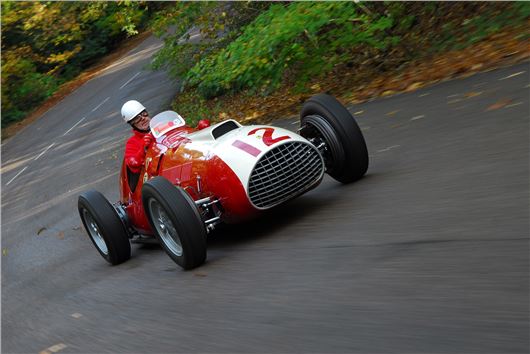 Published 05 March 2015
The Brooklands Museum has this week announced that it will soon be embarking on the biggest re-development in its history.
Thanks to a grant of £4.68m from the Heritage Lottery Fund, work can now begin on a raft of exciting new projects that will enable it to inspire future generations for years to come, and massively improve the visitor experience for enthusiasts of vintage motor racing and aircraft alike.
The money will enable the site to complete its 'Brooklands Aircraft Factory & Race Track Revival Project', and amongst the exciting developments planned is the transformation of the current Grade II listed Second World War Wellington Hangar into 'The Brooklands Aircraft Factory'. 
The project will also see building of a new 'Flight Shed' that will house the Museum's superb collection of historic aircraft, and of course motor sport enthusiasts aren't forgotten as the plans also include the restoration of the original Finishing Straight, returning it to its 1939 glory.
It will be the largest project in the site's history and will have cost £7 million once completed.  The Museum has already raised more than £1.2 million and while there is still a further £775,000 to be raised, it means that work can now begin in the next few months with the Aircraft Factory and Flight Shed scheduled for completion in the summer of 2016.
We spoke to museum director, Allan Winn, and he's understandably very excited about what this means for Brooklands, telling us, 'This support from Lottery players is a real vindication of the Museum's vision of bringing a wartime temporary aircraft assembly building back to life.
'This unique exhibition – coupled as it is with a new home for our live aircraft, new workshops and stores, and the restoration of the Finishing Straight of the Race Track to its 1939 appearance – will give visitors of all ages an unmatched immersive and imaginative experience.  We are now really looking forward to working with our consultants, contractors and volunteers to turn this fantastic vision into an exciting reality.'
Indeed, the restoration of the Finishing Straight will provide visitors and enthusiasts with an even greater opportunity to experience classic cars and motorsport at first hand and that's always something to be welcomed as far as we're concerned. 
And as well as providing a training scheme for volunteers to learn the skills required for the restoration of historic aircraft, the project will also secure the future of the Museum's vital archive of historic documents by housing them in a new purpose-built and environmentally-controlled facility.
Comments
Author

Keith Moody
Latest