Historic racers wow Race Retro crowds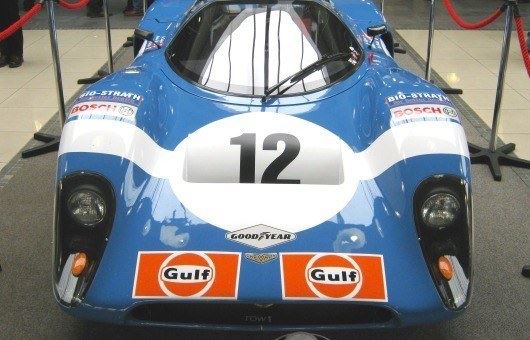 Published 22 February 2015
Chevron Racing Cars celebrated its 50th anniversary at Race Retro with a great display of cars, including the B16 that was driven to victory in its debut outing at the Nurburgring 500kms in September 1969. The iconic racer, which was on display in the entrance to the show, is also famous for appearing in the film Le Mans. 
Highlights of the Chevron stand included the B1, the founding car of the British marque, and the B26, a 1974 monocoque that secured many international wins with John Burton.  
More than 70 years of racing was on display at the Stoneleigh showground. Some of the most modern exhibits formed a tribute to 2001 World Rally Champion Richard Burns, who died in 2005. Four of Richard's cars were on display: Peugeot 205 and 309 GTI, the 1992 Subaru Legacy Group A and the Impreza in which Richard won the world championship. 
At the other end of the age range was the massive 1905 Fiat Land Speed Car. The original car was never built, but a copy of it was crafted over the past eight years by Mike Vardy based on original Fiat drawings. 
Its Isotta-Fraschini engine has a capacity of 16.5-litres and engine torque of 820lb ft. A gun synchroniser take-off is fitted to the front of the engine to stop the propellor shooting off. Like many veteran motors it only has rear cable brakes, and its top speed is limited to 120mph by drivetrain ratios. 
A significant event at the start of the show was the unveiling of the Steady Special - a tribute to much-loved motoring writer Ronald 'Steady' Barker, who died recently. 
Shortly after the end of the Second World War, the Vintage Sports Car Club and Lancia OC President transformed the 3-litre 1934 Lancia Astura into a two-seater racer. He competed in the car with much success throughout the 1950s. 
The car has just been restored and given a bespoke aluminium body modelled on sketches done by Steady almost 60 years ago. 
Another highlight of the winter classic motorsport show was the Live Rally Stage, just 200 yards from the indoor show halls, where famous names from the past 50 years tackled the purpose-built track. 
Drivers included rally legends Ari Vatanen, Dai Llewellyn, Jimmy McRae and Stig Blomqvist. The list of cars theory were driving was just as impressive, ranging from Tony Worswick's Ferrari 308 GTB and Mick Strafford's Firenza V8 to the Lancia Delta S4, Peugeot 205 T16 and Ford RS2000.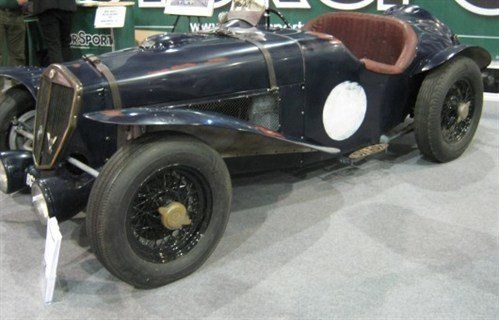 Comments
Author

Keith Moody
Latest