Ford GT70 rally car on show in new motorsport exhibition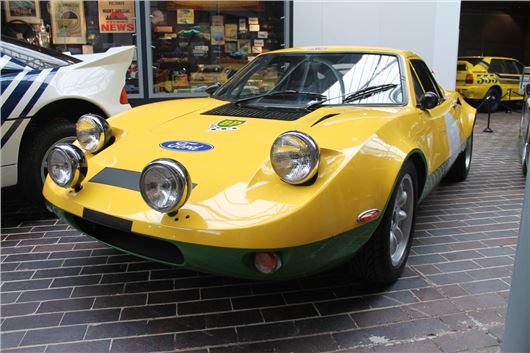 Published 17 February 2015
Two Ford rally icons have joined a new motorsport exhibition at the National Motor Museum. The GT70 and RS200 will go on show at Beaulieu as part of the museum's A Chequered History exhibition.
On loan from the Ford Heritage Collection, the cars are both prototypes of fascinating rally cars, which had their own 'chequered histories'. That's because despite being designed to win rallies, rally wins eluded both of them.
The Ercole Spada-designed GT70 was conceived in 1970 to rival the giants of European rallying, like the Lancia Stratos, Renault Alpine and the Porsche 911. Powered by a four-cylinder 1.6-litre BDA unit, Ford only made five examples before it scrapped the project to save costs and focus its competition efforts on the Escort.
But rather than being crushed, this particular GT70 was hidden away in a parts warehouse until recently and has now been restored.
Joining the GT70 is the third of six RS200 prototypes. Powered by a mid-mounted turbocharged 1.8-litre four-pot, the RS200 was a fast, lightweight Group B rally car with sharp handling... but a reputation for crashing.
When the RS200 crashed at rally Portugal, killing three spectators, it joined the list of fatal crashes that eventually caused the Federation Internationale de l'Automobile to end the Group B class in 1987 after just one season.
A Chequered History will be officially opened by Sir Stirling Moss on 5 March and will be open to visitors the following day.
As well as featuring some of the most iconic machines in motorsport history, there will be a unique collection of memorabilia and archive film footage on display. For more information, visit the museum's website.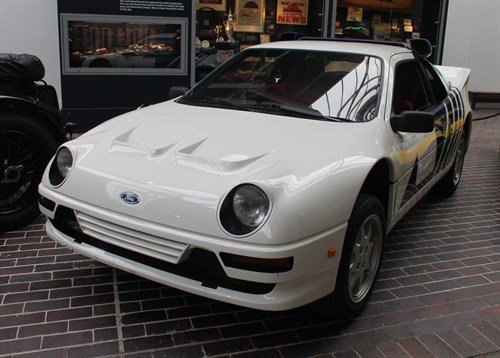 Comments
Author

Keith Moody
Latest