Donington Historic Festival timetable announced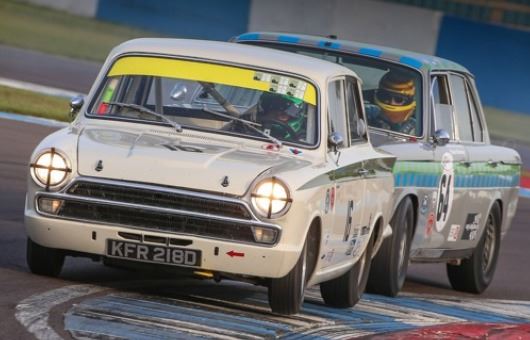 Published 25 February 2015
The timetable has been released for this year's Donington Historic Festival so enthusiasts can plan their visit to the three-day historic motorsport meeting on 2-4 May.
More than 400 race cars from the 1920s to the 1990s will compete across 20 races, with grids for Le Mans prototypes, Grand Prix cars, historic Formula 2 and Formula Juniors, GT cars, Touring Cars, Super Touring Cars and pre-war and post-war sports cars.
Off-track entertainment includes displays and demonstrations from Historic Formula One and Grand Prix cars – to commemorate the 80th anniversary of the first-ever Donington Grand Prix – plus an impressive array of 'supercars across the decades' - a key theme of the festival.
Advance discounted tickets cost £20 for a single day ticket, £32 for a two-day ticket and just £45 for a three-day weekend ticket (on-the-gate prices will be £25, £40 and £60, respectively). Children aged under 16 are admitted for free. Visit www.doningtonhistoric.com for more.
Saturday

 

09:10-12:35

Qualifying

12:35-13:35

Lunch Break / Demonstrations

13:35-14:05

Qualifying

14:20-14:40

FJHRA/HSCC 'Silverline' Historic Formula Junior Championship – Front-Engined (Race 1)

14:55-15:20

HSCC Historic Formula 2 (Race 1)

15:35-16:00

Historic Grand Prix Cars Association combined grid of pre-61 and pre-66 Grand Prix cars (Race 1) 

16:15-16:35

FJHRA/HSCC 'Silverline' Historic Formula Junior Championship – Rear-Engined (Race 1)

16:50-19:20

'1000km' for 1964-71 World Sportscar Championship Sports, Touring and GT Cars

 

Sunday

 

09:10-10:45

Qualifying

11:00-12:30

GT & Sports Car Cup for pre-66 GT and sportscars

12:30-13:30

Lunch Break / Demonstrations

13:30-14:30

U2TC for pre-66 under-two-litre Touring Cars

14:45-15:05

FJHRA/HSCC 'Silverline' Historic Formula Junior Championship – Front-Engined (Race 2)

15:20-16:20

Royal Automobile Club Woodcote Trophy for pre-56 sportscars

16:35-17:00

HSCC Historic Formula 2 (Race 2)

17:15-18:00

HRDC 'History of the BTCC 1958-1966'

18:15-18:40

Historic Grand Prix Cars Association combined grid of pre-61 and pre-66 Grand Prix cars (Race 2)

18:55-19:15

HSCC Super Touring Car Trophy for Touring Cars from the Group A and Super Touring era (Race 1)

19:30-19:50

FJHRA/HSCC 'Silverline' Historic Formula Junior Championship – Rear-Engined (Race 2)

 

 

 

Monday

 

09:10-12:00 

Qualifying

12:00-13:00

Lunch Break / Demonstrations

13:00-13:50

Historic Touring Car Challenge for pre-86 Touring Cars

14:05-14:45

HSCC Jaguar Heritage Challenge for pre-66 Jaguar cars

15:00-15:40

'Mad Jack' for pre-War sports cars

15:55-16:15

HSCC Super Touring Car Trophy for Touring Cars from the Group A and Super Touring era (Race 2)

16:30-17:30

Stirling Moss Trophy for pre-61 sportscars

17:45-18:30

HRDC 'Touring Greats' for pre-60 Touring Cars
Donington Historic Motoring Festival
Comments
Author

Keith Moody
Latest