BMC competition cars set for Race Retro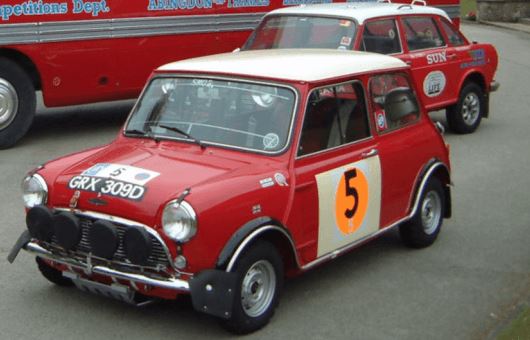 Published 17 February 2015
The BMC/BL competitions department will be celebrated at this weekend's Race Retro. 
Held at Stoneleigh Park, Warwickshire, from 20-22 February, the event will mark 60 years of the BMC/BL competition's department with a host of cars in Hall 1.
On display will be examples of the 'Big' Healey 3000, winner of its class in the 1960 Tour of Corsica with Pat Moss at the wheel. 
There will also be the ubiquitous Mini Cooper 'S' 1071, which was Rauno Aaltonen's ride for the 1964 Monte Carlo Rally, and the TR7 V8, which performed in a trio of 1979 rallies under the control or Per Eklund and Simo Lampinen – all genuine works cars from the glory days of the team.
Be sure to keep an eye out for old team personnel who will no doubt be at the show to take a nostalgic look back and a chat about the team's glorious days of international rallying adventures.
Race Retro also pays tribute to the late Bjorn Waldegard (pictured below). He was the first driver to win the Drivers' World Rally Championship.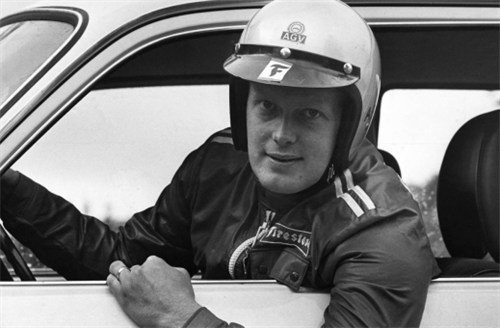 Swedish-born Waldegard's career spanned four decades. He took his first international rally victory at the wheel of a Porsche 911 in the 1969 Monte Carlo Rally, while his last international victory came at the wheels of a Toyota on the 1990 Safari Rally, making Bjorn the oldest driver ever to win a WRC event.
Along the way he drove for Porsche, Lancia, Ford, Mercedes-Benz, BMW and Toyota.
Sadly Bjorn succumbed to cancer last year, aged 70. Race Retro will honour his with a simple display of cars representing the Safari Toyota, his class winning RAC Toyota and the iconic 1975 RAC Lancia Stratos.
Race Retro also celebrates 50 years of Chevron Racing, Mike Hailwood's 1965 World Championship win and the career of Richard Burns. There is also a tribute to Sir Jack Brabham with a collection of the Brabham cars, thanks to Hall & Hall.
For more information, visit: www.raceretro.com
Comments
Author

Keith Moody
Latest