Austin rally celebrates the Seven's military history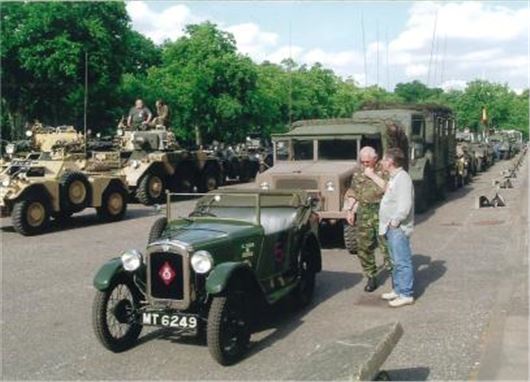 Celebrating the Austin Seven's military history will be the theme of this year's national rally, with hundreds of examples expected to make the trip to the National Motor Musuem at Beaulieu on July 5.
The car played a vital role military role. Between 1922 and 1939 some 290,000 examples were built and during the Second World War was employed on both British and German sides.
In Britain, the car was extensively used for driver training and liason duties. Several examples were used by the British Expeditionary Force in the early days of the war in France and were later abandoned on the beaches of Dunkirk.
Its American cousin, the Bantam, was a prototype for the Jeep and in Germany another Austin Seven cousin, the Dixi, was used as a mobile machine gun unit.
Expect to see many examples of Dixi, Bantam and the French version of the Austin Seven, the Rosengart, joining the hundreds of civilian Austin Sevens on show. Alongside, it is expected that there will be at least a dozen of the, now very rare, military versions in a special display.
The rally is organised by the 750 Motor Club and is open to all Austin Seven owners, whether they're club members or not. Austins form the core of the event, but pre-1975 vehicles of all makes are invited to attend and will have a designated parking area on the rally field.
Full details and entry forms can be found on the website: http://www.750mc.co.uk/austin7. Gates will open at 9am.
Comments
Author

Keith Moody
Latest