Quentin Willson to host new club stage at NEC classic show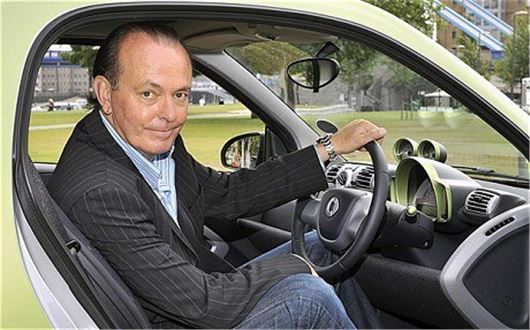 Published 20 October 2014
Motoring journalist and TV presenter Quentin Willson will host a new 'club stage' at the NEC classic motor show next month.
The stage will see leaders within the classic car community offer owners lots of useful advice to solve their classic conundrums. Magazine editors, club leaders, members of the Federation of British Historic Vehicle Clubs, specialist suppliers will all be on the stage to offer their expert opinions over the weekend of 14-16 November.
But organisers want your help to make sure the content hits the mark. So if you've got a topic that you'd like to see covered then email your suggestions to: carclubs@clarionevents.com.
Dan Nwaokolo, show director, said, 'As the biggest club event in Europe, it seems only right that we create a platform within the show that can give the clubs the help and support they need to build and grow.
'We can share expert knowledge, offer advice in key areas such as funding, using the Internet and social media, and attracting new members, but most importantly address the topics that the clubs have concerns about.'
As well as the serious topics being covered on the Classic Club Stage, there will also be some serious cash at stake as the exhibiting clubs are invited to play the show's version of quiz show Mastermind: 'Motormind'.
Clubs can enter one member to sit in the big black chair and face questions on their specialist subject. Rounds will be held each day with the leaders then facing a final stint under the spotlight to find the overall winner who will receive £500 and a trophy for their club.
The Classic Club Stage at the Lancaster Insurance Classic Motor Show is being supported by Motoriety.co.uk, a website that allows motorists to manage every aspect of vehicle ownership, admin and maintenance online.
For more information on the show or to buy tickets, visit visit www.necclassicmotorshow.com.
Comments
Author

Keith Moody
Latest