Strong support for London Classic Car Show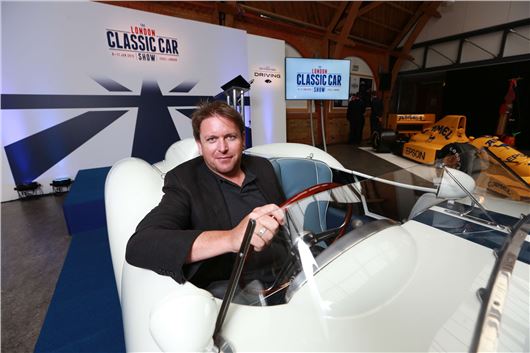 Published 24 September 2014
Leading classic car specialists have pledged their support for next year's London Classic Car Show – the first classic-only car show in the capital for many years.
Restorers, dealers, motorsport specialists and classic car tour companies will all be exhibiting at the event, which takes place at the ExCeL exhibition centre in Docklands from 8-11 January.
Event director Bas Bungish says, 'Like us, the classic car market is looking forward to a definitive show in London that showcases the nation's love and passion for classic cars.'
So far, companies confirmed for the event include Duncan Hamilton, Don Law Racing, Hall and Hall, JD Classics, Jim Stokes, Nicholas Mee, J.M.E Healeys, Eagle E-types and Hexagon Classics.
Car makers are also backing the event, with support from Maserati, Citroen and Aston Martin.
Masterminded by the company behind Top Gear Live and CarFest, the London Classic Car Show offers enthusiasts something a little different.
Its standout feature promises to be the Grand Avenue – an indoor runway along which some of the world's rarest and most desirable cars will be driven.
There will also be show curators – like chef and classic car enthusiast James Martin who is setting up the James Martin Café, providing visitors with delicious food plus a curated exhibit of themed cars.
Another curator is Top Gear's James May, who will be looking back through history in his 'Cars That Changed the World' exhibit.
Tickets will be on sale from early October, but enthusiasts can register their interest at www.thelondonclassiccarshow.co.uk for the latest show updates and ticket information.
Comments
Author

Keith Moody
Latest