Beaulieu International Autojumble 2014 is just weeks away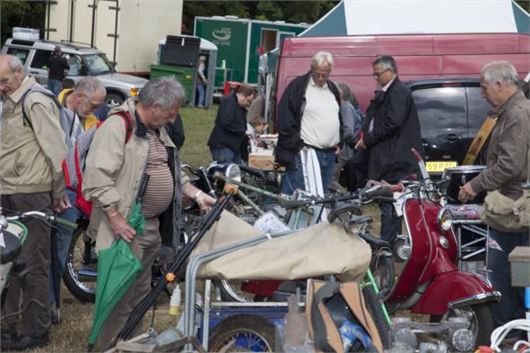 Published 14 August 2014
Whether you're after an elusive car part to complete your restoration or just want to soak up the atmosphere of automotive nirvana, make a date in your diary for the Beaulieu International Autojumble on 6-7 September.
You'll need both days, too, if you're to get round the 2000 stands and 100 cars for sale. A Saturday highlight will be the Bonhams Auction, which as always is packed with attractive lots. There's a pre-war 1920 Vauxhall 30-98 E-Type, being offered at auction for the first time in 62 years and expected to fetch £150,000-£180,000.
Also in the sale is a 1923 Vauxhall 23-60 barn discovery, which has languished in a North London garage for almost 30 years and is now awaiting sympathetic restoration.
Admission to Beaulieu on both days will be from 8.30am, when programmes will be available to purchase and visitors will be able to access the National Motor Museum, toilets, and Brabazon Restaurant, where breakfast will be served. The event will open from 10am – 5pm on Saturday, and from 9.30am – 4.30pm on Sunday.
On the day inclusive ticket prices are one day adult, £14.70 (Sat), £13.20 (Sun), one day child, £9.20 (Sat), and £9.00 (Sun), less if purchased in advance online at www.beaulieushop.co.uk or by telephone on 01590 612888 before 5 September.
Comments
Author

Keith Moody
Latest