Le Mans' classic spectacular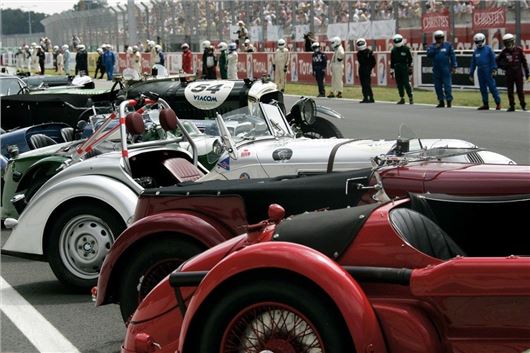 Published 02 July 2014
Paul Guinness, Contributor
The long and glorious history of the 24 Heures du Mans is being celebrated at the Le Mans Classic, which kicks off on Friday (July 4th) and runs throughout the weekend. The legendary circuit will once again be hosting this bi-annual highlight of the historic motorsport scene, with cars and competitors attending from around the globe, reuniting some of the biggest names to have competed at Le Mans.
Only pre-1980 cars are allowed to race at the Le Mans Classic, via six separate classes covering the different eras, from 1923-39 (pre-war) through to 1972-79; and with a total of 450 racing machines taking part, spectators can look forward to three days of non-stop action. The earliest cars will be among the most exciting to watch, with the likes of a 1935 Singer Nine Le Mans, 1930 'Blower' Bentley, 1926 Bugatti 37, 1935 Alfa Romeo 8C and 1939 BMW 328 all competing for top honours in the pre-war category.
Car clubs from around Europe and beyond will also be exhibiting their classic machinery at Le Mans, with more than 8,000 entries expected in the dedicated club enclosure. Two years ago the Le Mans Classic attracted in excess of 120,000 paying visitors, and this latest event is expected to exceed that record figure.
Think of the Le Mans Classic as a French version of the Festival of Speed, combined with a smattering of Goodwood Revival, and you'll get an idea of the flavour and atmosphere of the weekend. As with all major European classic motorsport events, visitors also get a chance to bid for their next classic, with this year's Artcurial auction seeing such diverse machinery as a 1969 Honda S800, 1964 Fiat Abarth 595 SS, 1973 Porsche 911 2.7 Carrera RS and 1992 Jaguar XJ220 all going under the hammer.
To find out more about the Le Mans Classic, head online to lemansclassic.com/en.
Comments
Author

Paul Guinness
Latest