Preview: Bastille Day Ball, Hurlingham Club, 16 July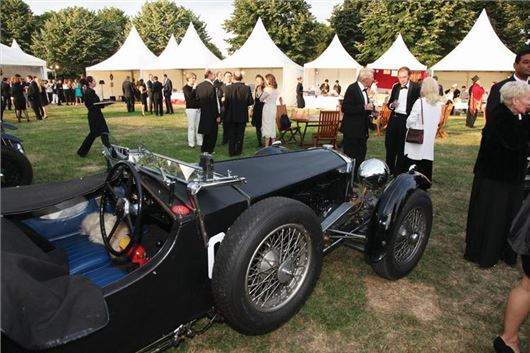 Published 06 May 2014
A '60s-themed Bastille Day Ball 'salutes' The Hurlingham Club's chic summer party. The Bastille Day Ball, inspired by the swinging '60s, and featuring a Le Mans pitline, marks the beginning of 'Salute to Style' at The Hurlingham Club, a four-day event dedicated to high-end bespoke craftsmanship in automotive, art and design creations, as well as fine food and wine.
Organised by FranceInLondon.com, ambassadors of French culture and style in the Capital, the Bastille Day Ball takes place on the evening of Wednesday 16 July, starting the celebrations with style, glamour, music and cinema of the decade that changed the world. The French theme continues with a stylish market on the beautiful grounds of The Hurlingham Club, offering Salute to Style's visitors and guests a large selection of delicious French food, wines and Champagnes.
Timeless allure echoes in the 'Le Mans Pits', where a selection of original racers from the best decades of the famous competition, bearing Ferrari, Aston Martin, Triumph and Ford badges, will be displayed throughout the event.
More at www.hurlinghamclub.org.uk
Comments
Author

Keith Adams
Latest