Monaco proclaimed an all-time great of racing by the Historic Racing Forum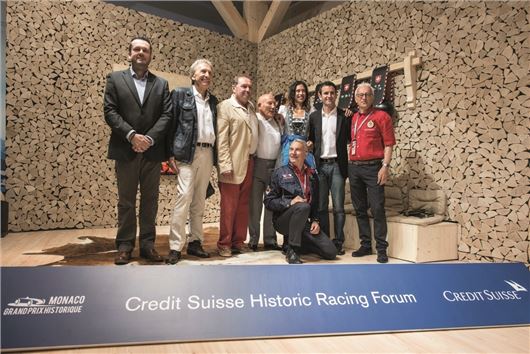 Published 16 May 2014
The Credit Suisse Drivers Club assembled the fourth Credit Suisse Historic Racing Forum, with expert panelists Sir Stirling Moss OBE, Derek Bell MBE, Jochen Mass and Romain Dumas, at the Monaco Historic. Their role was to debate the theme of Dream Circuits. 
Along with 100 assembled media, the panel took time to consider what are the greatest racing circuits of them all - with some very interesting recollections.
Three-time Monaco Grand Prix winner Sir Stirling Moss said: 'Monaco is very special. It's such a wonderful circuit; the jewel in the crown. It's a personal sort of place where you can – or could – see people as you drove around. I remember there was a pretty girl with pale pink lipstick standing watching a race, and I blew her a kiss on every lap. You can't do that at many other circuits!'
Moss also mentioned the Targa Florio, commenting, 'At 42 miles per lap, you had to learn the circuit the night before, because they would repair the track late, meaning you just had gravel with a bit of tar on top.'
Five-time Le Mans 24 Hours race winner and ex-Formula 1 driver Derek Bell added: 'There is something very special about here – it's one of the most famous and celebrated tracks.'
He continued: 'To me there are three great races: the first is Formula 1 here at Monaco; the second is the Le Mans 24 Hours; and the third is the Indy 500.' When choosing his favourite circuit though, Bell opted for Sebring, followed by the old circuit at Spa, and Elkhart Lake's Road America.
Ex-Formula 1 racer and Grand Prix winner Jochen Mass added: 'I always loved Monaco – it was almost like rally driving – you completely become part of the track.' When pressed for his all-time dream circuit, however, Mass opted for the Nürburgring Nordschleife.
Romain Dumas said: 'It seems very nice to do a lap here but when I saw the police standing at the side of the track I thought I should slow down a bit! I do enjoy the circuits in America a lot though too because they have so much character, with the best for me being Road America.'
During the weekend Sir Stirling Moss was also reunited with a Maserati 250F (below) – being run by American driver Tom Price – to mark the famous 1956 Monaco Grand Prix victory by Moss in a sister car. Sir Stirling also returned to the Credit Suisse Drivers Club on Saturday morning for a fascinating and amusing fireside chat with Henry Hope-Frost to recall his competition career, including his memories of racing, and winning, at the Principality in both the Maserati in 1956, and a Lotus 18 in 1960 and 1961.
On Saturday lunchtime Adolfo Orsi had the privilege of driving Sir Stirling Moss around the legendary Monaco circuit for three laps in his beautiful 1959 Maserati 3500 Vignale prototype. They joined other participants in the Credit Suisse Classic Car Rally Parade in a large variety of mouthwatering old cars to help mark the 10th anniversary of the Credit Suisse Classic Car Programme.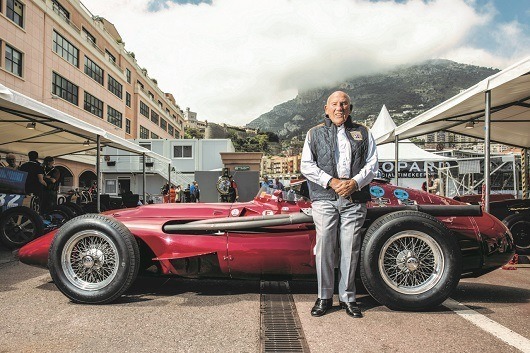 Comments
Author

Keith Adams
Latest