Preview: Carole Nash pub meets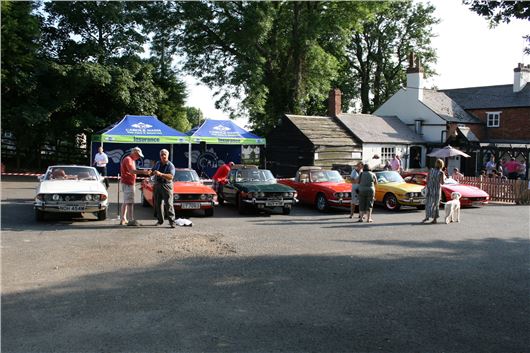 Published 12 March 2014
Carole Nash, the classic insurance spacialist, has announced that it will be running its popular Pub Meets across the country for the second year. These follow on from 2013's events, where guest speakers such as Car SOS's Fuzz Townshend (below, right) met hundreds of classic car fans.
This year's schedule has grown since the first such event in 2012, five confirmed dates for these informal club meets. The format of the events is you turn up in your classic car, or with your classic car owners club, and talk old cars. There will be guest speakers, and a series of pub quizes, whe you'll be able to pit yourself against some very knowledgeable enthusiasts.
You'll also be able to take part in the Carole Nash Spark Plug Challenge. This was launched last year at the NEC Classic Car Show, and the object of the game is to be the quickest to change four plugs on an A-Series cylinder head. The person who does it in the fastest time will win a Triumph Spitfire.
Peter Mcillvenny (below left), director of the classic car insurance specialist said: 'We planned this gathering on a week night as most classic car owners attend events at the weekend. It is really great to look about the room and see so many different clubs represented here.'
Confirmed dates are listed below, with more in the pipeline, to be announced in the coming weeks. Check out Carole Nash's events page for more information. 
10 April - The Ship Inn, Ashford Hill RG19 8BD
8 May - Plough & Flail, Mobberley WA16 7DB
5 June - The Betsey Wynne, Swanbourne MK17 0SH
19 June - The Copper Arms, Derby DE72 2BJ
3 July - The Talbot, Knightwick WR6 5PH
For more information, call 0800 093 8863 or visit the Carole Nash website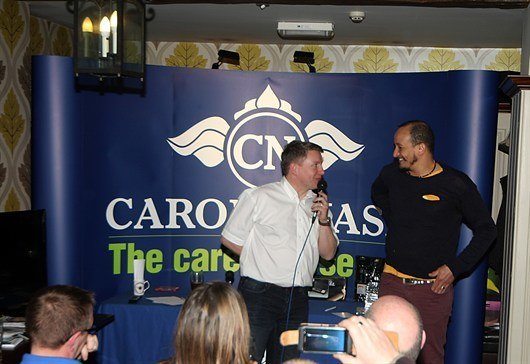 Comments
Author

Keith Adams
Latest