The Brighton Speed Trials get the go-ahead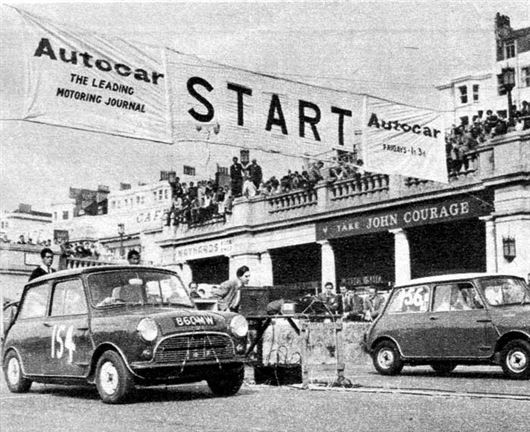 Published 24 January 2014
The Brighton Speed Trials have been saved following a major campaign by event organisers. After the council initially declined an application to run the event in 2014, its Economic Development and Culture Committee voted unanimously last night to allow the event to continue on 6 September.
The Speed Trials has been running in Brighton since 1905 and the initial council refusal caused outcry among Brighton residents, the motorsport industry and the many fans of the event around the UK and abroad. A Save the Brighton Speed Trials campaign was immediately launched by the motor club to save this historic event.
In just one month the Save the Brighton Speed Trials campaign generated over 12,400 names on a petition, over 7,000 likes on the campaign's FaceBook page, hundreds of online forum discussions as well as dozens of articles in the local and national press, on TV and radio. Among the supporters were Sir Stirling Moss, local bestselling author Peter James, Tiff Needell of Fifth Gear, Nick Mason of Pink Floyd and Top Gear's The Stig.
Tony Watts of the Brighton and Hove Motor Club said: 'The council has listened to its constituents and acted in the best democratic interest of the City of Brighton and Hove. We are thrilled to be able to now start the planning of the 2014 Brighton Speed Trial and the subsequent two years events. With the support we have had this year promises to be the best Speed Trials yet.'
Comments
Author

Keith Adams
Latest