Frazer Nash showcased in new exhibition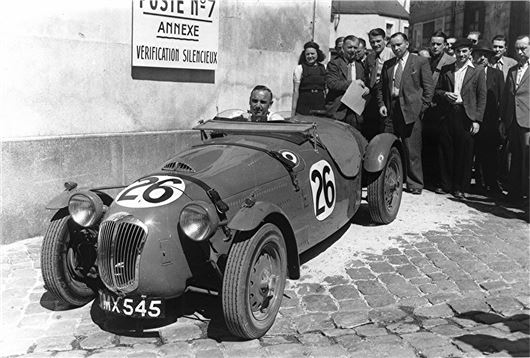 Published 23 January 2014
The River & Rowing Museum in Henley-on-Thames is showcasing more than 100 years of Frazer Nash in a new exhibition at the award-winning museum between 15 February–13 July. As well as a static exhibition, there will be a series of family events to accompany it.
Two historic cars will be on display in the Lord Kirkham Gallery. The 1951 Frazer Nash Le Mans Replica, Sir Stirling Moss' British Empire Trophy winning car, and the earliest Frazer Nash still in existence, the 1925 Plus Power Sports Tourer. The exhibition also includes the narrative of Archie Frazer Nash as a 21-year old ex-engineering apprentice who with his friend, Ron Godfrey, designed their cyclecar in 1910.
This paved the way for the competitive sports cars that created the legendary Chain Gang, the name given to leading Frazer Nash drivers using their distinctive chain-drive system. The history of these electrifying cars is all brought to life at the River & Rowing Museum with an array of photographs, trophies and other memorabilia of the cars and those who raced them, illuminating this giant of British motor sport.
The series of nine events accompanying the exhibition include 'Under the Bonnet', where Peter Livesey of the Frazer Nash Archives will be the 'lifting the bonnet' on the fantastic cars in the exhibition, exploring how they work and their history, and 'Vroomm Vroomm!' where children will get the opportunity to make, play and experiment with things that move.
The award-winning River & Rowing Museum, recently ranked in the Top 50 Museums in the world by The Times, announced record visitor numbers last year and looks set for another exciting year of exhibitions, workshops and activities with a packed winter programme for the whole family.
Roger Richmond, Chairman of the Frazer Nash Archives, said: 'We hope that visitors to the Museum will be rewarded by the exciting world of Frazer Nash activities and appreciate how these remain as alive today as they did in the past.'
Comments
Author

Keith Adams
Latest