Vintage Adventurer record attempt underway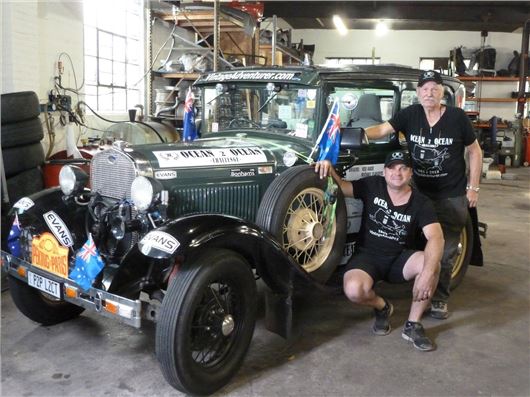 Published 15 October 2013
Vintage Adventurer, 70-year old, Rod Wade, along with his and his co-driver Michael Flanders, have set upon an ambitious world record. The pair are to attempt the 2947 mile coast-to-coast drive across the USA in their 1930 Ford Model A in less than 60 hours.
They set off the sandy beach at Ocean Avenue, Staten Island at 00.01am on Columbus Day (Monday 14 October), heading for Venice Beach, California. The motoring duo will travel through ten states and the planned route will take them along the Lincoln Highway, the pioneering American transcontinental route as well as down sections of iconic Route 66.
The car – a 1930 Ford Model A - is well accustomed to handling tough terrain as it has recently completed the Peking to Paris Rally, considered to be the world's greatest motoring challenge. The 'Ocean to Ocean Challenge – America' will raise much needed money for the American Kidney Fund. With kidney disease affecting Rod's wife and daughter, he has raised thousands for Kidney Health Australia and now is looking to support kidney sufferers in the USA.
Rod Wade said: 'The money we have already raised will allow us to outfit RVs and camper vans with dialysis machines so people requiring dialysis can have a little personal freedom to travel and enjoy life, instead of needing to be constantly within reach of a machine at their home, clinic, or hospital. We're hoping that through this world record attempt, we can do the same for those having treatment in America.'
For more information on the Ocean to Ocean Challenge, the Vintage Adventurer and the latest updates, visit www.vintageadventurer.com.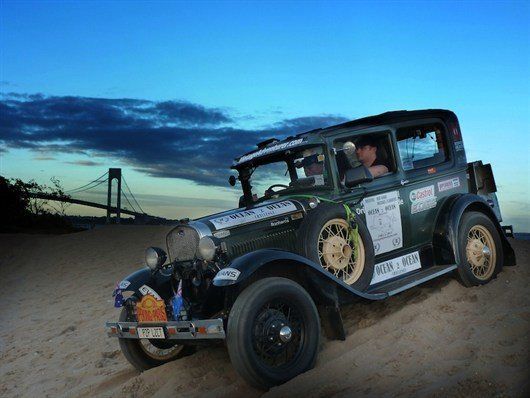 Comments
Author

Keith Adams
Latest