Report: Kop Hill Climb, Buckinghamshire, 21-22 September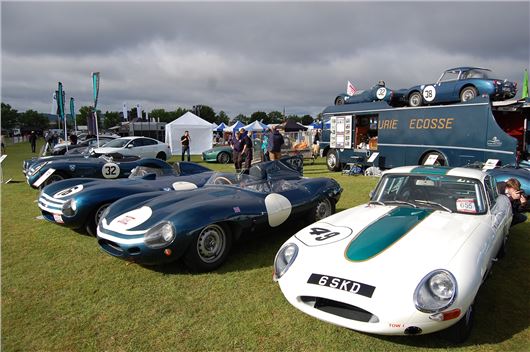 Published 16 October 2013
A record 15,000 fans flocked to the Chiltern Hills to watch the Kop Hill Climb to join in the fun and celebrations raising tens of thousands of pounds for local charities. Lord Howe and Paddy Hopkirk, Kop Hill Climb Patron waved off the 1931 ex-Lord Howe racing Talbot GO54 - the first of 400 vehicles to star on the hill climb.  
The biggest draw on the hill was the Brooklands Museum's recording breaking 1933 John Cobb commissioned Napier-Railton (below). The car, which has to be push started, announced its arrival at the start-line with a sharp crack as its 24 litre Napier aero engine roared to life for seven nail-biting minutes while the engine came up to operating temperature before launching itself up the hill consuming five gallons of fuel per mile.
The Kop Hill Climb celebrated the centenary of both Aston Martin and Vauxhall's 30-98. To mark the occasion Aston Martin Heritage's A3, the oldest surviving Aston Martin in existence, was on show. It was in the A3 back in 1922 that Lionel Martin took a class win at Kop Hill, so it was a welcome homecoming. The Vauxhall 30-98, also an accomplished hill climber with Kop Hill heritage, was celebrated with several examples of the extraordinary make including the ultra-rare Vauxhall Heritage-owned 1926 OE-Type Velox Tourer (OE268).
It was an event full of emotion as a lone Scottish piper poignantly piped the stunning Dick Skipworth Ecurie Ecosse collection (above) to the start-line where, in a last hurrah, the collection's C-, D- and E-type Jaguars lit up their tyres in celebration of their last ever public appearance before being auctioned at the Bonhams' 1 December sale.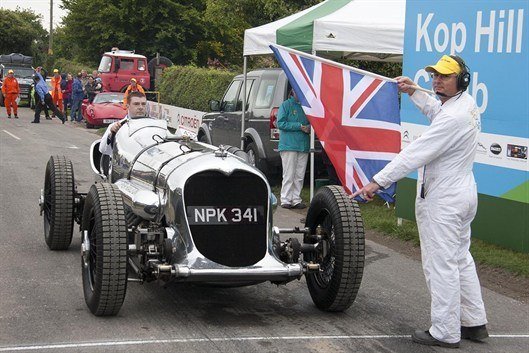 The expanded trade village had everything from motoring books to artisan breads, literally something on offer for everyone to enjoy and of course make the odd purchase of that hard-to-find ever-elusive item. The culinary range of food on offer was also significantly expanded in 2013 with over 20 eating options including oriental food, curries, artisan cheeses, homemade pasties and fresh seafood to name but a few. There was something for every taste on offer, and of course the now famous Kop Hill Climb Ale brewed especially for the event by the Chiltern Brewery was available once more to the delight of real ale fans.
In all, the 2013 Kop Hill Climb was even bigger and better than what had come before, with Climb-goers already looking forward to next year's event. The provisional date for the 2014 Kop Hill Climb is the weekend of the 20-21 September, confirmed dates will be announced in the coming months, with advance tickets going on sale in early 2014.
Comments
Author

Keith Adams
Latest