Lamborghini set to break records at Silverstone Classic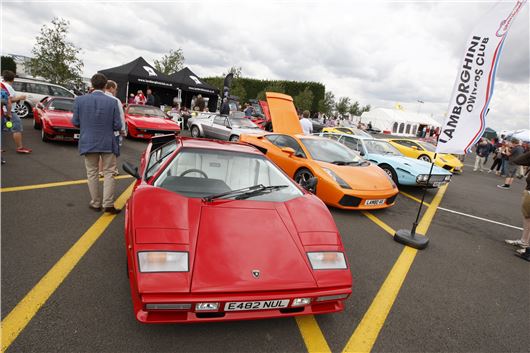 Published 19 June 2013
Lamborghini is celebrating its 50th birthday at next month's Silverstone Classic (26-28 July) with what's believed to be the biggest ever gathering seen in the UK. The 100-car cavalcade is being supported by Automobili Lamborghini SpA and will be led by the Aventador LP700-4 with the new Roadster version on display in the UK Club's showcase.
The parade will also feature just about every model produced by the famous sportscar manufacturer since originally founded by Ferruccio Lamborghini in 1963. Lamborghini's legendary chief test driver Valentino Balboni will be joining the club at Silverstone for the entire weekend along with several high profile visitors from other clubs worldwide. 
'As far as we know it will be the biggest gathering of Lamborghinis ever seen in the UK and probably anywhere in the world, aside from the 50th Anniversary Grand Tour that the factory staged in Italy earlier in the year,' said Lynne Bull, membership secretary of the Lamborghini Club UK. 'It is certainly the first time the club has attempted to orchestrate something so monumentally exciting. There will be Miuras, Espadas, LM002s, Countachs, Murcielagos, Diablos, Uraccos… basically the whole history will be represented aside from a couple of the very early originals.'
While the extraordinary sight and sound of so many Lamborghinis is certain to be among the huge event's many highlights, it is by no means the only major parade taking place over the busy Classic weekend. On Saturday Aston Martin – the Featured Celebration Marque – will be commemorating its centenary with a special pageant of 100 cars while Sunday sees a massive 911-car procession as part of the festivities to honour 50 years of the Porsche 911.
Enthusiasts wanting to witness these dazzling parades must buy tickets in advance. In keeping with the popular event's widely acclaimed 'access all areas' policy, tickets include free entrance to all the special classic car displays, both National and Wing racing paddocks and pit complexes, trackside grandstands, live music concerts on Friday and Saturday evenings plus a host of other entertainment for all ages and interests.
Adult admittance is from just £35 (plus fees) and considerable savings are on offer for those festival goers spending the full weekend at Silverstone. Full details at www.silverstoneclassic.com.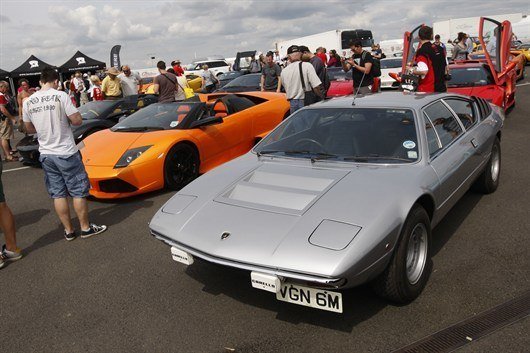 Comments
Author

Keith Adams
Latest