Techno-Classica 2013: Gallery of the cool, strange and unusual
Buried within the 20 halls of Techno-Classica Essen, you're guaranteed to run into all manner of interesting, curious and downright unusual cars, lorries or motorcycles. And this year was no exception.
The organisers of the show have confirmed that with more than 2000 cars on show, this was the biggest show yet - so if you were there, you were sure to run into something that left you puzzled. Here for your enjoyment are 15 such exhibits - some rare, some silly, and all fascinating.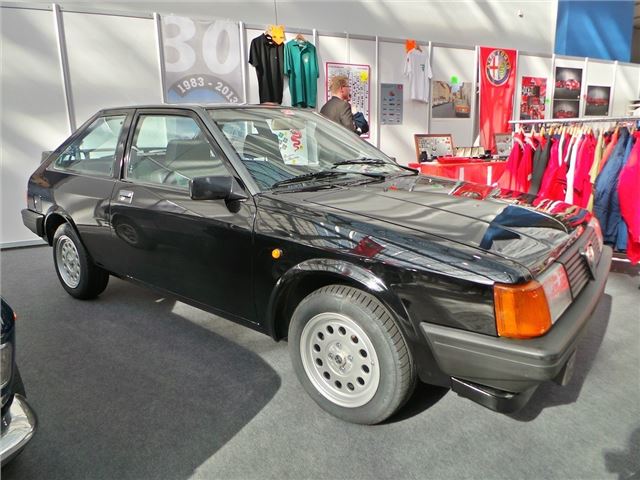 2


According to DVLA figures, the Alfa Romeo Arna was officially extinct in the UK by the end of 2011. Luckily, one came out of hiding, and is back on the road, alongside two of its Nissan Cherry Europe. The car was a combination of Nissan Cherry N12, Alfa Romeo Alfasud - and was never a happy seller.
This example on show at Essen was German registered, and it leaves us wondering if they're any rare on the other side of the channel.
Comments