Techno-Classica 2013: Gallery of the cool, strange and unusual
Buried within the 20 halls of Techno-Classica Essen, you're guaranteed to run into all manner of interesting, curious and downright unusual cars, lorries or motorcycles. And this year was no exception.
The organisers of the show have confirmed that with more than 2000 cars on show, this was the biggest show yet - so if you were there, you were sure to run into something that left you puzzled. Here for your enjoyment are 15 such exhibits - some rare, some silly, and all fascinating.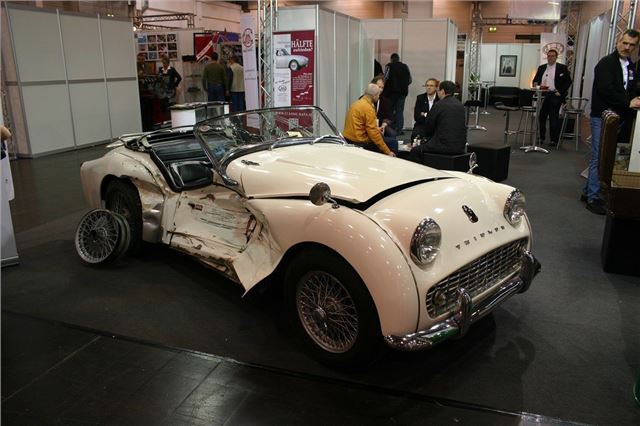 8


This is one way of scaring potential clients into taking out your classic car insurance. The German insurance firm takes a Triumph TR4 damaged on a classic car rally near Aachen just to remind punters that things really can go wrong - especially in the wet. You'll be glad to hear that no classic car fans were hurt in the making of this bent sports car.
Comments