Techno-Classica 2013: Gallery of the cool, strange and unusual
Buried within the 20 halls of Techno-Classica Essen, you're guaranteed to run into all manner of interesting, curious and downright unusual cars, lorries or motorcycles. And this year was no exception.
The organisers of the show have confirmed that with more than 2000 cars on show, this was the biggest show yet - so if you were there, you were sure to run into something that left you puzzled. Here for your enjoyment are 15 such exhibits - some rare, some silly, and all fascinating.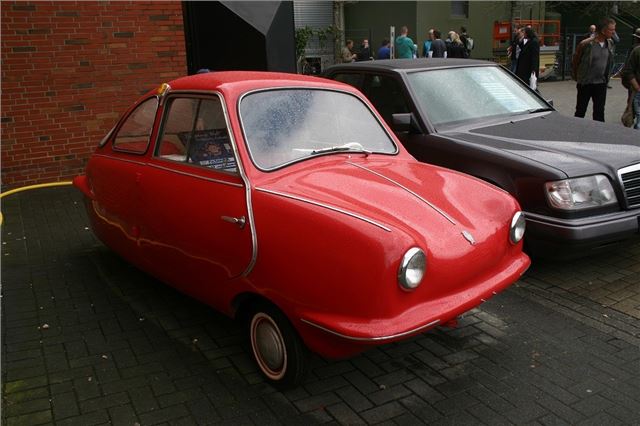 6


The Fuldamobil was built between 1950 and 1969, and many believed it's this car - designed by freelance journalist Norbert Stevenson - that originally coined the term bubble car. Going from this example, found in the open-air sale arena, we'd happily go along with that assertion. Can you remember the last time you saw one?
Comments