Hidden Heroes: Volkswagen Jetta GTi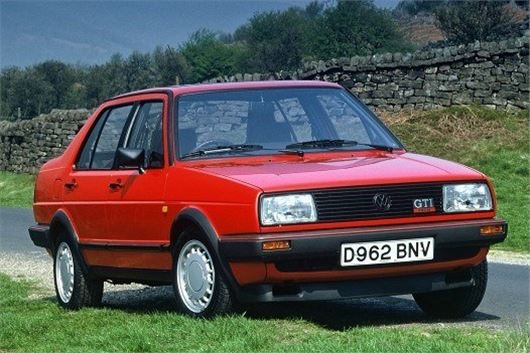 Published 26 July 2019
Having a good-looking best mate is pretty useful when you're of a certain age. On every night out, you end up with a queue of admirers sidling up to you, desperate to see if your pal is taken. 
On the rare occasions that he's single, the knock-on effect is that you can spend the entire evening riding on the back of his handsome popularity while pretending you're almost as much of a catch. Or at least that's what happened to me in my university years, anyway…
As for the Volkswagen Jetta, it has a similar tale to tell. For years, the four-door alternative to the Mk2 Golf lived in the shadow of a legend. Indeed, to a lesser extent, it still does. While everyone knows what a Mk2 Golf is all about and can instantly identify with one, the Jetta is a more specialist cup of tea. 
It's a great car, which shares the Golf's running gear and much of its interior, but it's neither uniquely handsome nor as well-known as the legendary hatchback on which it's based.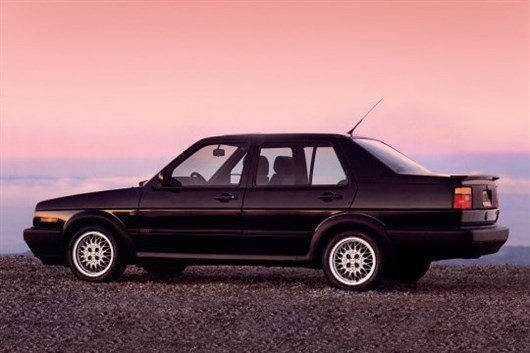 As a result, it's a rare beast, with less than 50 GTis still registered on UK roads, compared to more than 3000 Mk2 Golf GTis. That means that today, the Jetta is as collectable as the Golf Mk2 - its rarity, especially in unmodified form, along with the addition of VW 'scene tax' mean that the Jetta has matured into its looks. It's no longer second best on a night out, and to certain people, it's actually the prime choice. Its beauty is more than skin deep, assuming it hasn't been attacked with crayons and a self-adhesive body kit.
But then it always was. As well as being arguably more interesting than its good-looking wingman (as is often the case with people…) the Jetta was also a better drive, especially in 137bhp 16v GTi form. The stiffer body, aided by a rear bulkhead and less body flex, meant it was sharp, agile and very difficult to unstick, while it was also eminently more practical. 
Today, then, the Jetta GTi is the forgotten hero of a Volkswagen line-up that was part of a golden era for the company. Find one and you'll have a loyal and entertaining companion whose looks will grow on you the more you admire them. 
Comments
Author

Craig Cheetham
Latest