Hidden Heroes: Fiat Bravo HGT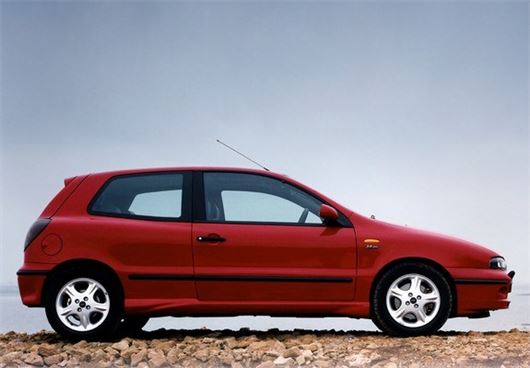 Published 10 May 2019
It's funny how time skews your perceptions. Back when it first appeared in 1997, the Fiat Bravo HGT was very much an also-ran in hot hatch terms. It was a curious and intriguing car, with bags of character, but it was outgunned by more sophisticated rivals, such as Honda's VTEC-engined Civic VTi and the six-speed Peugeot 306 GTi-6.
Indeed, in a contemporary Performance Car road test, it was even beaten by the Ford Escort GTi, though that's one we find particularly hard to understand. 
Yet today, the Bravo HGT is a car whose classic credentials are right up there. Not only does it look like no other hatchback of its era, but it's mechanically interesting, too. Neither of which statements apply to the Escort GTi…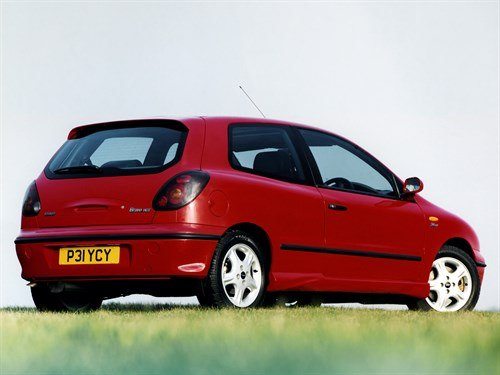 We'll start with the styling. At launch, the three-door Bravo and five-door Brava were marketed as Fiat's visions of the future. Unlike rival manufacturers (other than Fiat's sister brand, Alfa Romeo), Fiat's three- and five-door models were fundamentally different. Built on identical platforms and sharing the same powertrains, the two cars were nevertheless completely different. The Bravo was overtly sporty, the Brava less so, but arguably even more futuristic thanks to its oddball rear lights. It's as if Fiat's designers had been freed from their set squares, which had dictated the style of every hatchback Fiat of the Eighties, and let loose with the Plasticine to create ever more curvaceous shapes. 
Plus, as Fiat was keen to point out in the original press materials, it cost no more to engineer three- and five-door bodyshells that looked completely different as it did to create two separate bodyshells that had almost the same profile. The need to develop, machine and crash test the individual components was no different, so why not try something unusual?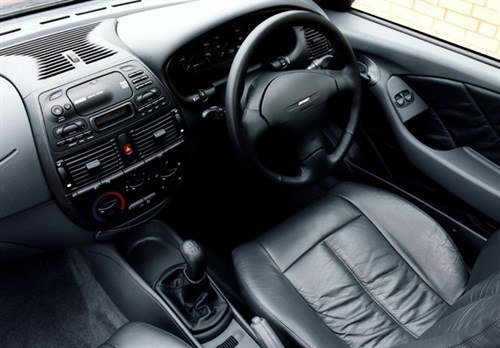 The flagship of the range, for the Bravo at least, was the 2.0-litre HGT. A 147bhp unit that was slightly down on power compared to many of its hot hatch rivals, but was ultimately far more interesting thanks to its five-cylinder configuration. At launch, many journalists criticised the HGT for its intrusive cabin noise, but we think this is something that Fiat did on purpose. A five-pot engine has a multi-layered soundtrack quite unlike anything else, and as the car's USP, it made sense to amplify it. 
Then there was the power delivery - smooth, tractable and free-revving, it felt more powerful than it was. That was further addressed in 2000 with the run-out model, the HGT 155, which had 154bhp (or 155PS, from which it gained its name). The extra 10 horses, along with some Abarth body styling features, made it even more interesting to drive.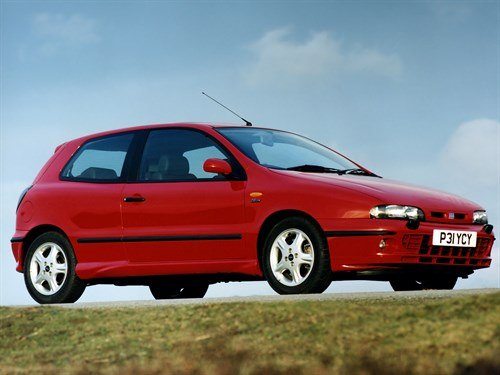 It handled tidily, too. It wasn't as grippy as the 306 GTi, nor as pin-sharp as the Civic VTi, but it felt assured and rewarding when barrelling down a twisty road, with only a typically Fiat notchy gear change letting it down. It was a minor detail for a car that otherwise had quite a lot going for it.
But today, the Bravo HGT is a very rare car indeed. At the end of last year, there were just 21 examples taxed and registered on the UK's roads. From over 2,000 sold in Britain, that's an astonishing, and quite tragic, attrition rate. You can still get a good one for two grand, if you can find one. We recommend that if you fancy one, now's the time to start looking or you won't get another chance… 
Comments
Author

Craig Cheetham
Latest
Compare classic car insurance quotes and buy online. A friendly service offering access to a range of policies and benefits.

Get a quote