Future Classic Friday: Smart ForFour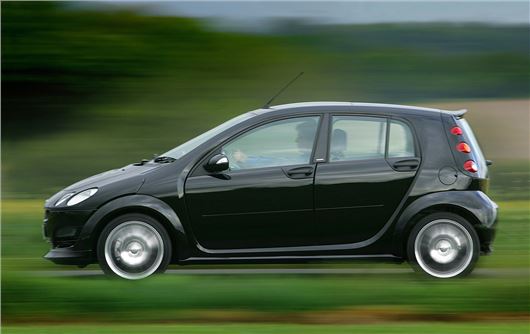 Published 03 May 2019
The original Smart City Coupe was a car that captured people's imaginations. Different, quirky and built on a modular body frame, the little two-seater was a welcome and offbeat entry into the city car market.
But Smart couldn't survive with one model alone, so the range was diversified. First came the Smart Roadster - a two-seater sports car that used the same mechanical configuration of the ForTwo, built on a bespoke variation of its Tridion safety cell.
But the 2004 ForFour was a different beast altogether. For starters, while its styling clearly made it a member of the Smart family, its construction was a lot more conventional. It shared its chassis and its drivetrain with the Mitsubishi Colt, and was built alongside it at the NedCar factory in the Netherlands, which had previously made the Mitsubishi Carisma, Volvo S/V40 and Volvo 300-Series.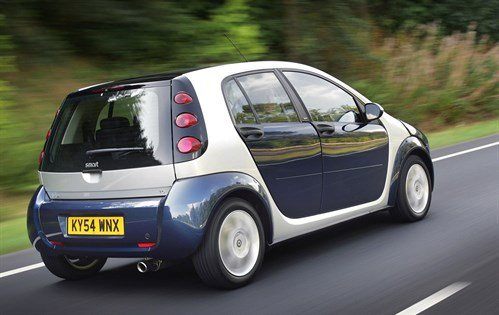 To disguise how conventional it was underneath, Smart gave the car plastic-clad body panels and a 'fake' Tridion bodyshell, with two-tone colour schemes reminiscent of the ForTwo/City Coupe. The interior was also wackily different, with instruments in pods and bright primary-coloured fabrics. It also featured a sliding rear bench seat, allowing configurations that increased either load space or passenger legroom, depending on what you required.
It was also the first Smart to come with a conventional manual gearbox, using a transmission borrowed from the Mitsubishi (both, at the time, were under the same parent company - Daimler). There was still a sequential automated manual for those who wanted one, but the manual cars were inherently nicer to drive, especially if equipped with the 107bhp 1.5-litre engine, which was quite an entertaining car to drive and surprisingly rapid.
If you wanted to go a stage further, there was even a Smart ForFour Brabus, with a turbocharged version of the 1.5 and an astonishing 177bhp. It was an absolute riot, though rather crude in its power delivery.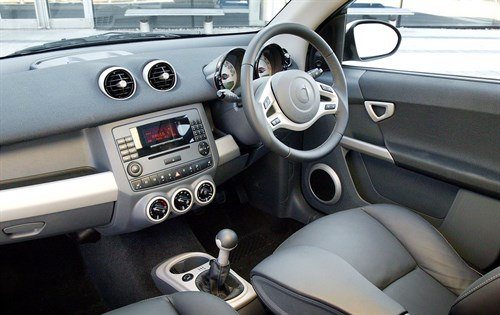 But while some cars catch on, others fade away, and despite its unique personality, the Smart ForFour failed to capture the imaginations of Europe's car buyers. It was quite expensive to build and, in a supermini market where most transactions were closed via dealer incentives or pre-registrations, it never became anything more than an also ran. It appealed to customers who wanted something different, but those in the market for a Vauxhall Corsa, Ford Fiesta or Volkswagen Polo wanted conventional. Indeed, despite being quite a fun car and one that was refreshingly different, it was a complete flop. 
Just three years after it first appeared, Smart pulled the ForFour from production to go back to its microcar roots, though a reincarnated model has appeared in recent years based on the chassis of the rear-engined Renault Twingo.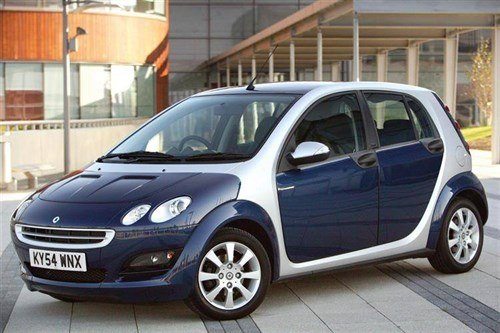 Today, then, the Smart ForFour makes an intriguing choice of used supermini or future classic. It's different enough to stand out, yet conventional enough to own without any sense of compromise. It's also really cheap - right now, you can pick one up from £500 upwards in perfectly usable condition, and while Smart purists will call the plastic body cladding cynical, it does appear to have made the ForFour far more rot-proof than its Mitsubishi Colt sister car. 
It was always a rare car and is now getting rarer, but as an experiment in unusual design, it's also a fascinating thing. If it interests you, it's worth hunting one down before they all disappear. 
Comments
Author

Craig Cheetham
Latest